Photo essay: A Birthday Feast for the Eyes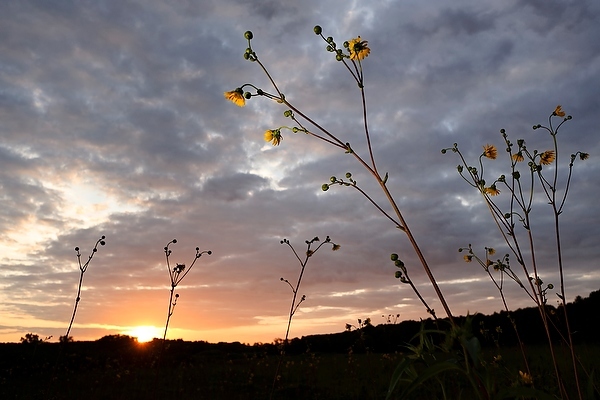 Flowering prairie dock plants greet the morning sunrise.
In honor of ecologist John T. Curtis — who would have been 100 years old on Sept. 20, 2013 — we share some moments from the peaceful setting of Curtis Prairie on a summer morning at the UW–Madison Arboretum.
Surrounded by the highways and neighborhoods of a bustling capital city, Curtis Prairie is — as its namesake worked to ensure — a natural oasis in time and space. Throughout his career, Curtis helped choose plant species, designate planting methods and design the way the Arboretum employs fire to maintain what has become the world's oldest restored prairie.
Thanks to scientists such as Curtis, Aldo Leopold and others, the 60-acre prairie restoration remains a refuge for plants and animals to thrive largely as they did before European settlers cleared the land for farms in the 19th century. It is also the Arboretum's showpiece, a living classroom and museum enjoyed year-round by thousands of visitors.
Celebrate Curtis' legacy with Don Waller, the UW's John T. Curtis Professor of Botany, at the Arboretum's visitor center — which overlooks the prairie — at 1:30 p.m., Sept. 21.
For more information, visit http://go.wisc.edu/Curtis. 
Text by Chris Barncard. Photos by Jeff Miller.
A telephoto lens compresses the view of the sun rising above flowering prairie dock plants.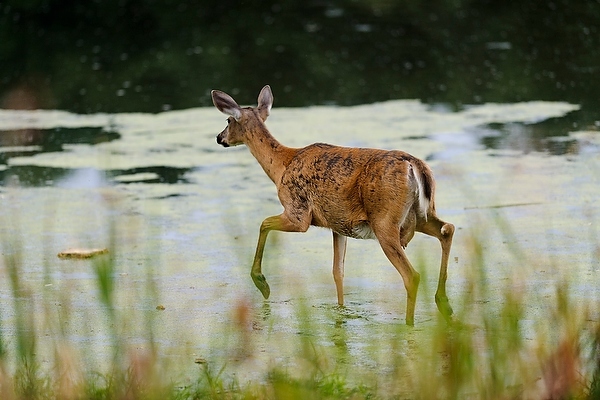 A deer wades into the shallow of a stormwater-detention pond.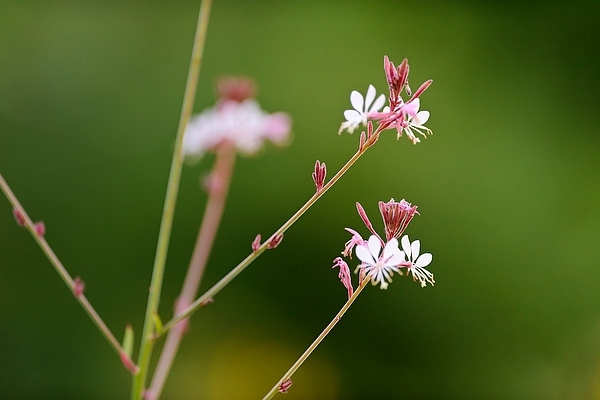 A biennial gaura plant blooms.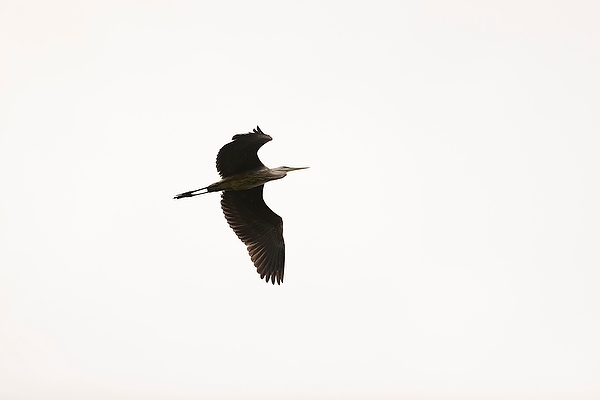 A great blue heron flies overhead.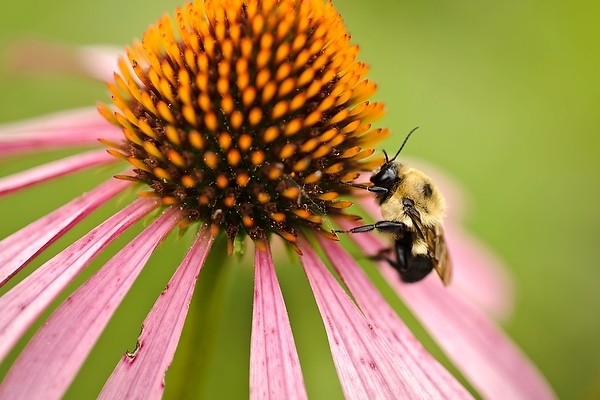 A bumblebee visits a purple coneflower plant.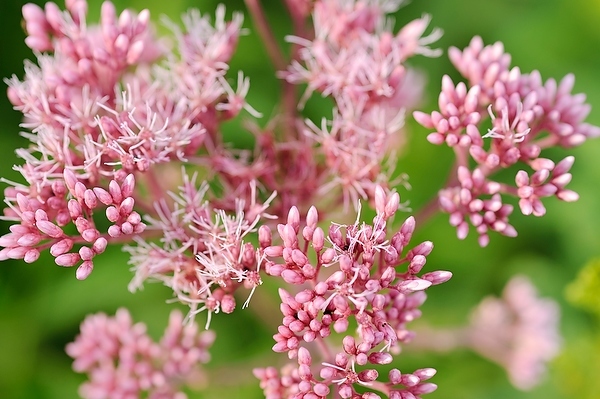 Joe-Pye weeds blossom.
A goldfinch perches on amid a sea of flowering prairie dock, purple gayfeather and rattlesnake master plants.
A commemorative plaque adorns a trail marker.
Native prairie plants surround a commemorative rock marking Curtis Prairie.