People taking note of music hall construction and its surprising features
"What are those crazy round windows in the Hamel Music Center?"
It's a question Gary Brown has gotten a lot lately.
But they're not windows, explains the director of campus planning and landscape architecture. They're sound chambers. And it's just one of the features that will help the Hamel Music Center hit all the right notes.
"It's going to be amazing," Brown says. "The architecture and design is something we haven't seen on this campus. It will really create a major gateway feature to campus."
Music lovers, take note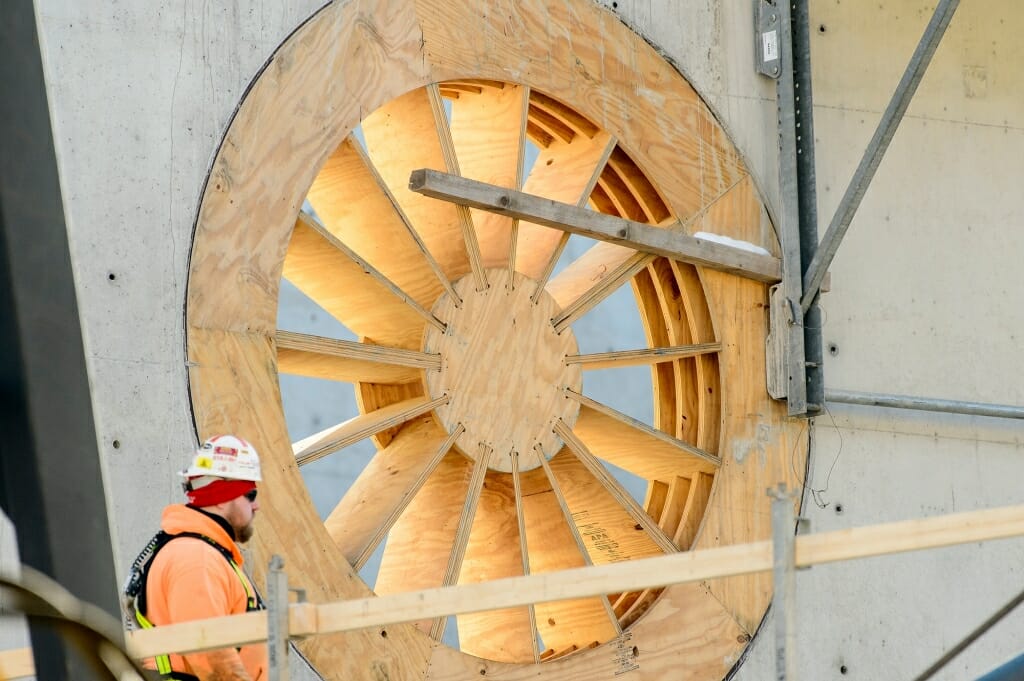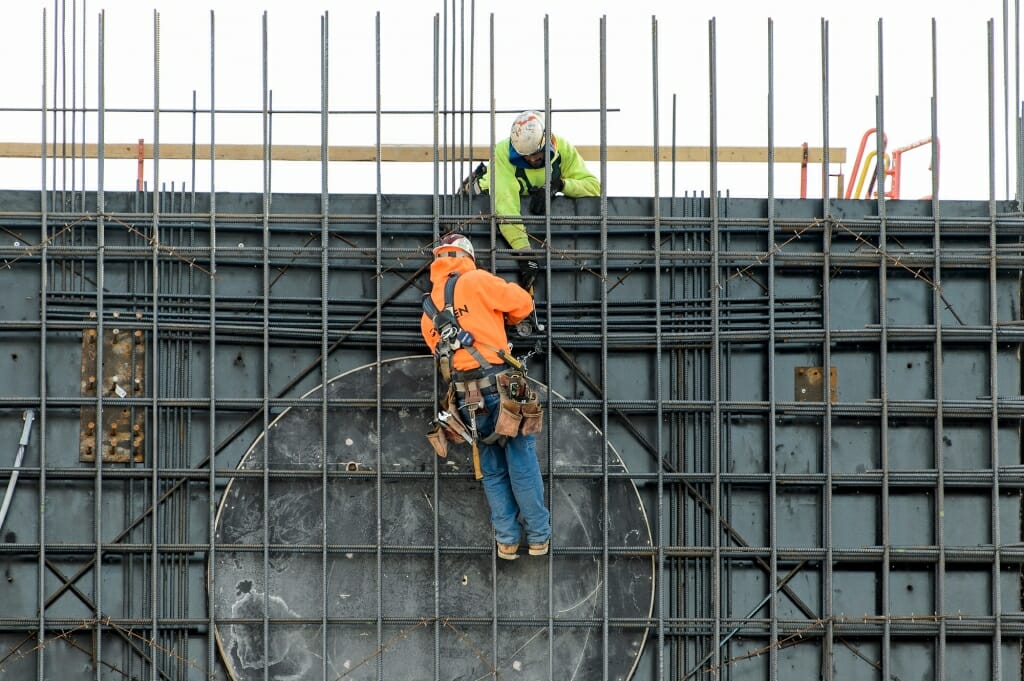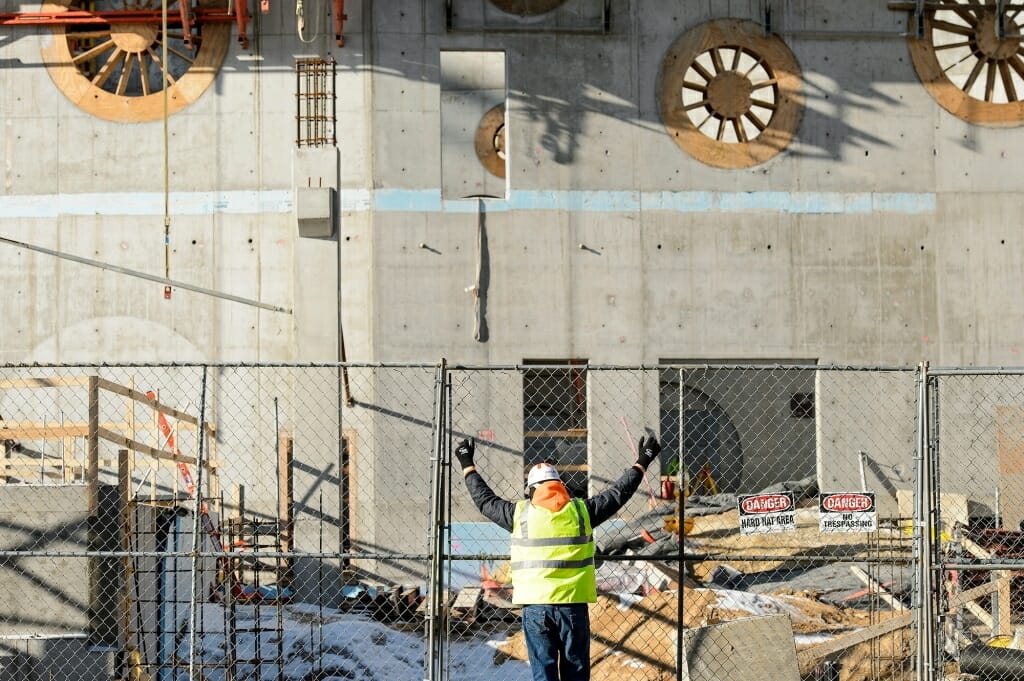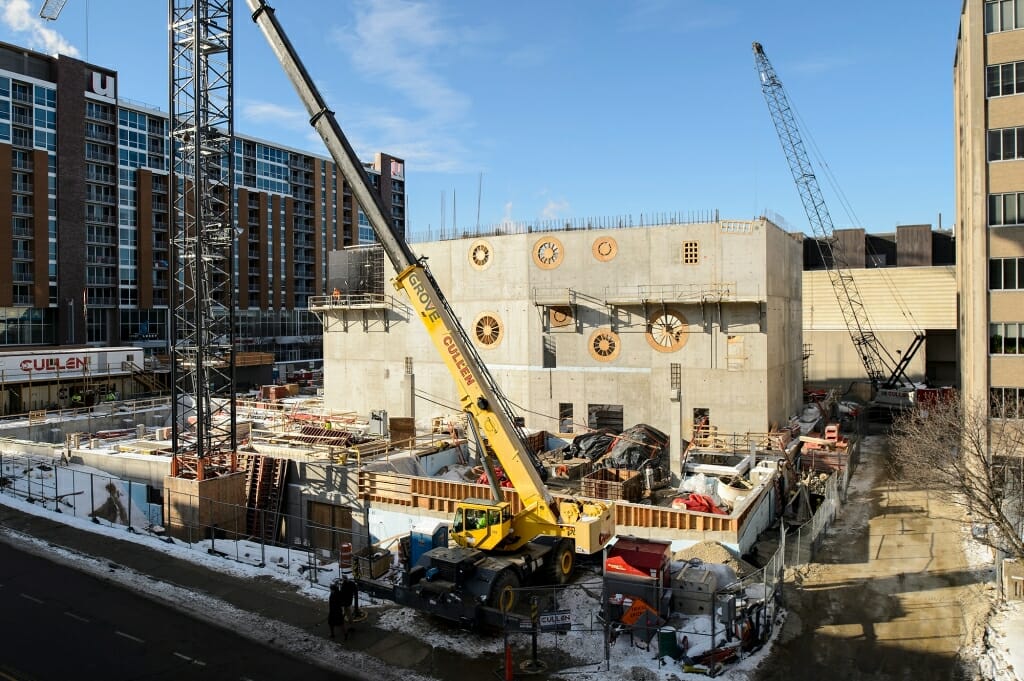 Construction began in February 2017 and is scheduled for completion in 2019. Located at the corner of Lake Street and University Avenue, the building is named in honor of Pamela and UW–Madison alumnus George Hamel. The Hamel family, which includes three generations of UW–Madison alumni, contributed $15 million to the project and has supported the university through gifts to athletics, scholarships, facilities and faculty support.
Although fundraising is ongoing, the project is being entirely funded through the generosity of donors, with the Mead Witter Foundation making a gift of $25 million. The School of Music has been named the Mead Witter School of Music and the concert hall in the music performance building will be named the Mead Witter Foundation Concert Hall. In addition, Paul Collins, a UW alum, made a gift of $5 million for the recital hall, which will be named the Collins Recital Hall.
"These halls will be designed to handle a wide range of musical performances — from intimate solo and duo recitals, to brass and percussion ensembles, and to groups of 100 or more musicians and singers," says Susan Cook, director of the School of Music. "These will be flexible, responsive spaces and will ensure that we can share a range of musical experiences."
The so-called "windows" of the building are part of the acoustical treatment system inside the performance hall. They connect to large chambers on each side of the hall. The round openings allow sound into the chambers behind and provide beneficial reverberance to the concert hall depending on the type of musical ensemble on stage.
"The acoustic considerations for this building have driven everything," says project manager Pete Heaslett of UW–Madison Capital Planning and Development.
The building will contain a large-ensemble rehearsal hall that will also be used for pre- and post-concert educational talks, events and receptions. The Mead Witter Concert Hall will have a capacity of 670 and Collins Recital Hall of 315.
Each space will be able to accommodate different performers and types of music with the acoustical treatments able to be tuned according to need. Each of the three main venues in the building will be acoustically isolated from each other — and the world. A wall within a wall will keep out the sounds of sirens, traffic, vibrations and whatever racket Mother Nature is making.
"Our students deserve well-designed acoustical spaces to reach their fullest potential as performers, and our audiences deserve comfortable, well-designed acoustical spaces in which to listen as well," Cook says. "Students need to be able to hear themselves and their fellow collaborating musicians, and these new spaces will provide them with terrific listening and performing experiences. The better (that) students can hear themselves and others, the better they can develop their interpretive skills."
Features of the new building will include a glass-walled lobby, clerestory windows in the recital hall, and a glassed-in corner of the rehearsal hall to usher in light and allow passersby to see ongoing rehearsals.
"This really is a once in a career kind of project," Heaslett says.
"It's going to be amazing," Brown says. "The architecture and design is something we haven't seen on this campus. It will really create a major gateway feature to campus."
The facility will provide spaces for undergraduates to perform capstone projects and graduate students to perform final doctoral recitals. It will also serve as the host site for chamber recitals, lecture recitals and public events.
The new performance facility is designed by Holzman Moss Bottino Architecture of New York, in partnership with Strang Architects of Madison. Acoustic design is by Richard Talaske/Sound Thinking of Oak Park, Illinois, and theatrical design is by Fisher Dachs Associates of New York.