New grant program to encourage statewide outreach
A new grant program designed to advance the Wisconsin Idea by fostering public engagement by university faculty, staff and students, is accepting applications.
The Office of University Relations is launching the Statewide Outreach Incentive Grant Program. The program will provide funding to new and existing education and outreach programs and projects targeted to specific communities around the state.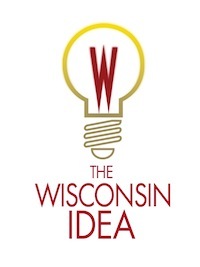 Grants of up to $500 will be awarded to help fund staff time, travel, supplies, the development of new programming, and other expenses associated with taking university programming outside of Madison and Dane County.
"The purpose of this new grant program is to support the university's goal of engaging communities around the state and demonstrating the resources and expertise that exist at UW–Madison for the benefit of Wisconsin citizens," says Vice Chancellor for University Relations Vince Sweeney.
The grants are available for education and outreach activities in four regions of the state:
Appleton, Fond du Lac, Green Bay and Oshkosh
Stevens Point-Wausau area
Eau Claire
La Crosse
Faculty, staff and students may apply more than once for different activities.
There is no deadline for submissions; grants will be awarded as long as funds are available. $15,000 is available in fiscal year 2013-14.
Lisa Hull, at 608-890-4881or lhull@wisc.edu, can provide more information. Visit the grant program's website for details and application information.