Morgridge gift celebrated with new ice cream flavor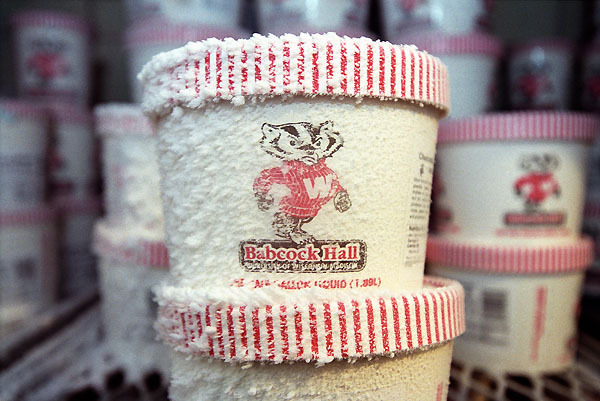 A special new flavor, Morgridge Marble Medley, has been developed to celebrate a gift from John and Tashia Morgridge
Photo: Jeff Miller
In honor of the remarkable $100 million dollar gift from alumni John and Tashia Morgridge, an equally amazing flavor has been developed by Babcock Hall Dairy Plant to celebrate. 
Tashia and John Morgridge
Photo: Jeff Miller
"Morgridge Marble Medley" is made of vanilla ice cream, butterscotch and fudge swirl, brownies and pecans.
Show your student ID at Union South's Daily Scoop on Saturday, Nov. 15 and enjoy a complementary scoop. Free ice cream will be available to students while supplies last.
View media coverage of the Morgridge $100 million gift in the Milwaukee Journal Sentinel and the Chronicle of Philanthropy.