Math professor to join author and actress on 'TODAY'
Jordan Ellenberg, a University of Wisconsin–Madison mathematics professor, is slated to appear Thursday on NBC's "TODAY" show alongside fellow author Danica McKellar, more widely recognized as the actress who played Winnie Cooper on the sitcom "The Wonder Years" in the 1980s and '90s.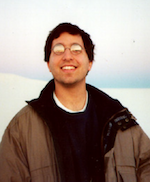 Jordan Ellenberg
Ellenberg's appearance is planned for the hour hosted by Kathie Lee Gifford and Hoda Kotb beginning at 9 a.m. Central Daylight Time.
McKellar writes popular math books aimed at girls. Her most recent title, "Girls Get Curves: Geometry Takes Shape," was released this month in paperback.
"She has a parallel career, like me," says Ellenberg, who published a critically acclaimed fiction book, "The Grasshopper King," in 2003, and reviews books and writes about math for several publications. "We both enjoy explaining math to the public, and I think we're going to have a good discussion about how math works."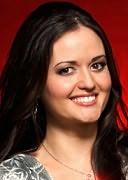 Danica McKellar
While there is a bit of mystery surrounding the subject matter for the "TODAY" show segment, he feels prepared to think on his feet.
"My job is to stand up in front of people and help them understand math, and in the classroom situation people ask questions you're not prepared for," Ellenberg says. "In that way, I expect live TV will be a little bit like teaching."
Ellenberg has another book — "How Not To Be Wrong" — en route to publication in 2014.