'Live from Paris' will connect Wisconsin with UN climate conference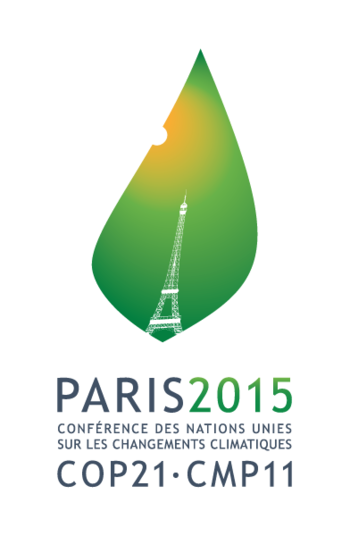 Madison will have a unique window on COP21 — the catchier name for the 21st session of the Conference of the Parties to the United Nations Framework Convention on Climate Change — as it begins next week in Paris.
A group of University of Wisconsin–Madison faculty and state business leaders will attend the international climate change meeting in person. In a video conference streamed from France, they plan to connect to campus to provide their impressions on the unfolding meeting and deliberations on a new international climate agreement.
The event, "Live from Paris," presented by the Wisconsin Academy of Sciences, Arts & Letters and the UW–Madison Global Health Institute, takes place on Thursday, Dec. 3 at 10:30 a.m. in the Wisconsin Institutes for Discovery, 330 N. Orchard St.
Paul Robbins, director of UW–Madison's Nelson Institute for Environmental Studies, will moderate from Madison and facilitate a discussion with the members of the Paris contingent.
The group, representing a mix of expertise in policy, research and industry, includes:
Sumudu Atapattu, UW–Madison law professor and director of the UW–Madison Law School Research Centers;
Clay Nesler, vice president for global energy and sustainability at Johnson Controls, the Wisconsin-based maker of energy efficiency and power storage systems;
Jonathan Patz, professor of population health sciences and director of the Global Health Institute. Patz contributed to the reports of the Intergovernmental Panel on Climate Change (IPCC), which was awarded the Nobel Peace Prize in 2007;
Nathan Schulfer, assistant director of professional programs at the Nelson Institute; and
Jeff Thompson, a UW–Madison alumnus and CEO emeritus of La Crosse-based Gundersen Health System, which provides all of its own power through renewable sources.
Patz says delegates from governments around the world are approaching COP21 with clear goals and momentum. The first big international agreement, known as the Kyoto Protocol, is set to expire in 2020; the COP21 agenda is centered on writing Kyoto's successor.
"At the same time, the political will to address the global climate crisis is as high as ever," says Patz. "If you get outside U.S. politics, there are very few countries where the science is debated. The rest of the world is onboard with working toward solutions."
Governmental representatives are motivated by a broader understanding of the way changing climate drives dangerous extreme weather and threatens human health, says Patz, who will be in Paris to participate in a meeting of the World Health Organization and the Global Climate and Health Alliance running alongside COP21.
To attend the Live from Paris panel, which is free and open to the public, please register online. The Global Health Institute will also host a live online video feed of the event.