Four UW-Madison student teams among final round "Smart Cities-Smart Futures" winners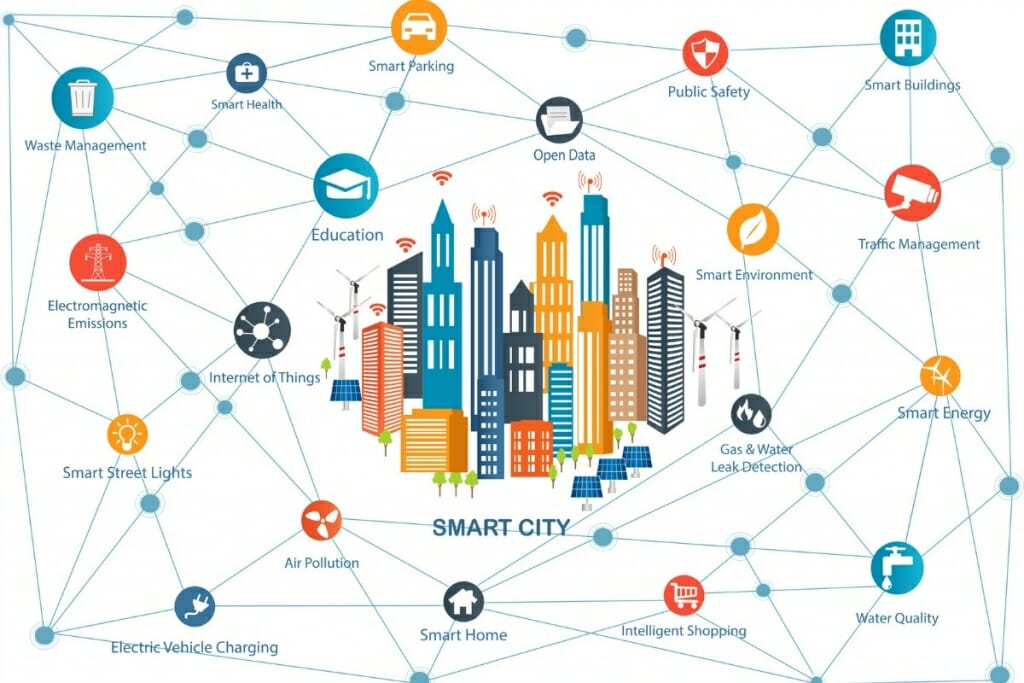 Four UW–Madison teams are among the winners in the final round of Foxconn Technology Group's inaugural "Smart Cities-Smart Futures" competition.
The competition promotes innovative ideas to enhance quality of life, improve working environments, expand transportation networks and living spaces, inspire creative city planning and promote sustainable energy solutions in Wisconsin. The contest was open to students, faculty, and staff at all University of Wisconsin campuses, technical colleges, and independent colleges in Wisconsin.
The UW–Madison recipients are:
Bahareh Behzadnezhad and team proposed a Bluetooth wristband for patient identification and real-time location monitoring at healthcare facilities. This combined Bluetooth technology and IoT (Internet of things) approach improves patient safety and treatment, helps identify gaps in healthcare services and finds ways to improve the system.
Michael Schlicting and team proposed a smart transportation hub which handles all forms of transportation, from bicycles, to autonomous cars, to hyperloops, and includes smart residential, office, and commercial space in and around the station.
Jiatong Li and team proposed a big data-based system to predict the failure probability for civil engineering structures and artificial-intelligence-based diagnostic robots to further investigate and confirm the health of structures with failure probability above the alarming level.
Jingjie Li and team proposed a privacy-preserving smart camera giving adjustable privacy levels to users data off-loaded to the cloud while maintaining good performance of smart city applications such as traffic control, healthcare, etc.
In May 2018, Foxconn pledged up to $1 million in cash and in-kind technical support over a three-year period to encourage the sharing of fresh ideas and unconventional thinking for the benefit of Wisconsin. The submitted proposals were evaluated by a group of 50 judges based on clarity, impact, marketability, and other criteria.
Final round competitors were required to write a 1,500-word essay and create a 5-minute video explaining how their submission contributes to the vitality of smart communities. Ideas submitted for the competition covered energy and the environment, mobility and transportation, education, e-health, software, the internet of things, smart homes, robotics and manufacturing, and big data analytics.
Final round winners were chosen from an initial pool of 325. The winners received a $5,000 cash prize, for a total of $7,000 in awards over the duration of the entire competition. Beginning last year at a ceremony at Carthage College, first round winners received $500, advancing to the second round where winners received $1,500.
Foxconn has partnered with the University of Wisconsin System, the Wisconsin Association of Independent Colleges and Universities and the Wisconsin Technical College System on the "Smart Cities—Smart Futures" competition. In addition to the academic partners, the competition is also supported by several groups, including the League of Wisconsin Municipalities, the Wisconsin Technology Council, the Wisconsin Economic Development Corporation, the WiSys Technology Foundation, the Wisconsin Alumni Research Foundation and the UW-Milwaukee Research Foundation.
For more information about the competition, please visit: https://wismartcities-smartfutures.com/