Event celebrates UW–Madison's more than 1,200 experts
Left-handed day.
Whether it's commenting on today's politics or something a bit more obscure, University Communications can get some pretty interesting media requests. Fortunately, there are more than 1,200 people in the UW–Madison Experts Database who can help.
The Experts Database provides media with access to profiles of experts on everything from agriculture to vampires.
To say thanks for answering the call in today's 24-hour news cycle, University Communications held its first Expert Appreciation event April 18 at Gordon Dining and Event Center.
"Our faculty and staff have expertise in an amazingly wide range of fields," says John Lucas, assistant vice chancellor for communications. "Pitching and placing them in the media is one way we fulfill the mission of the Wisconsin Idea, which calls for the sharing of knowledge across the state and world."
Besides gratitude, the event offered a panel of three UW–Madison experts as well as a member of the media, moderated by University Communications' Veronica Rueckert and Käri Knutson. All shared their own experiences and tips for the best ways to have your story heard.
The expert panel included:
Whelan is a former journalist, something which has helped her when doing interviews. Known for being able to talk on a wide variety of subjects ranging from relationships to how to form good habits, she has recently appeared on "Today" and is regularly featured on Channel 3000.
"It's really a way of bringing our ideas out into the real world to make a difference in the lives of a lot of people," Whelan said.
Thank you, experts!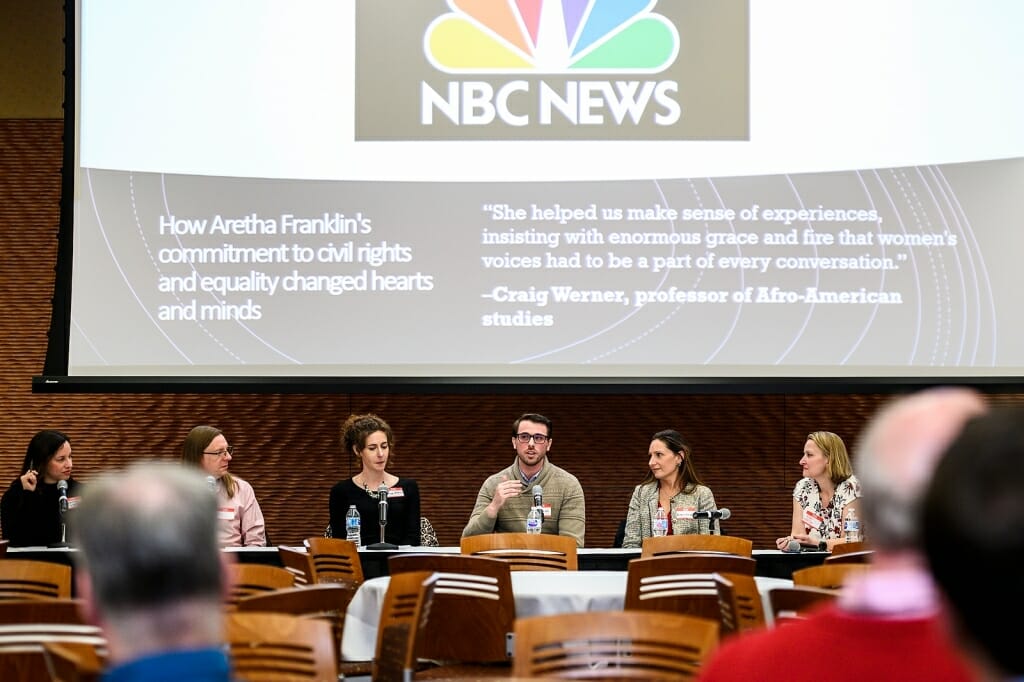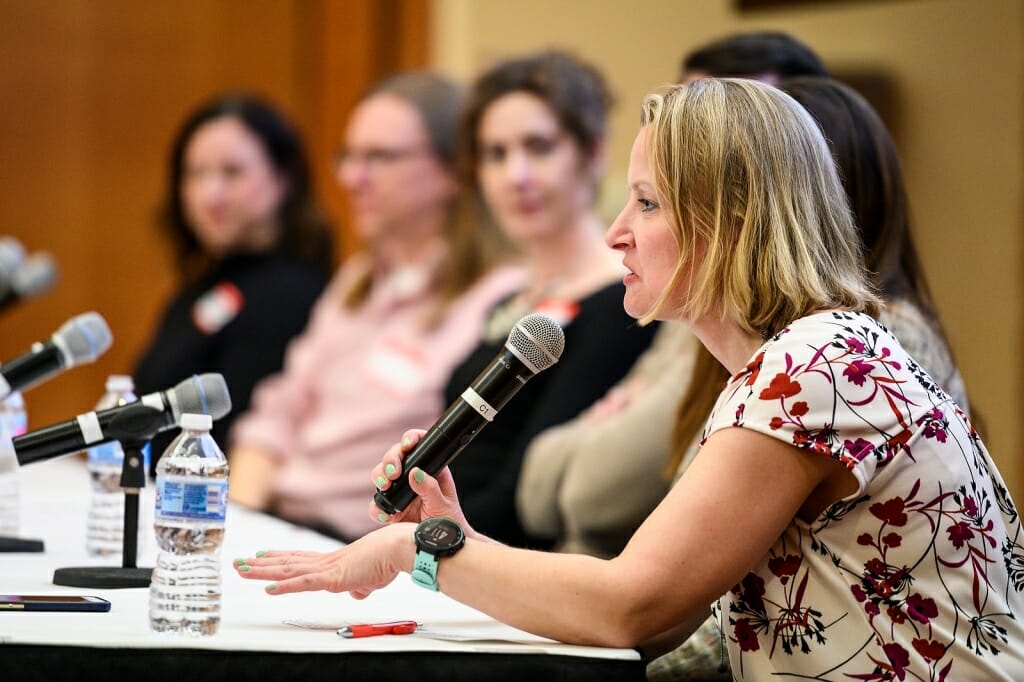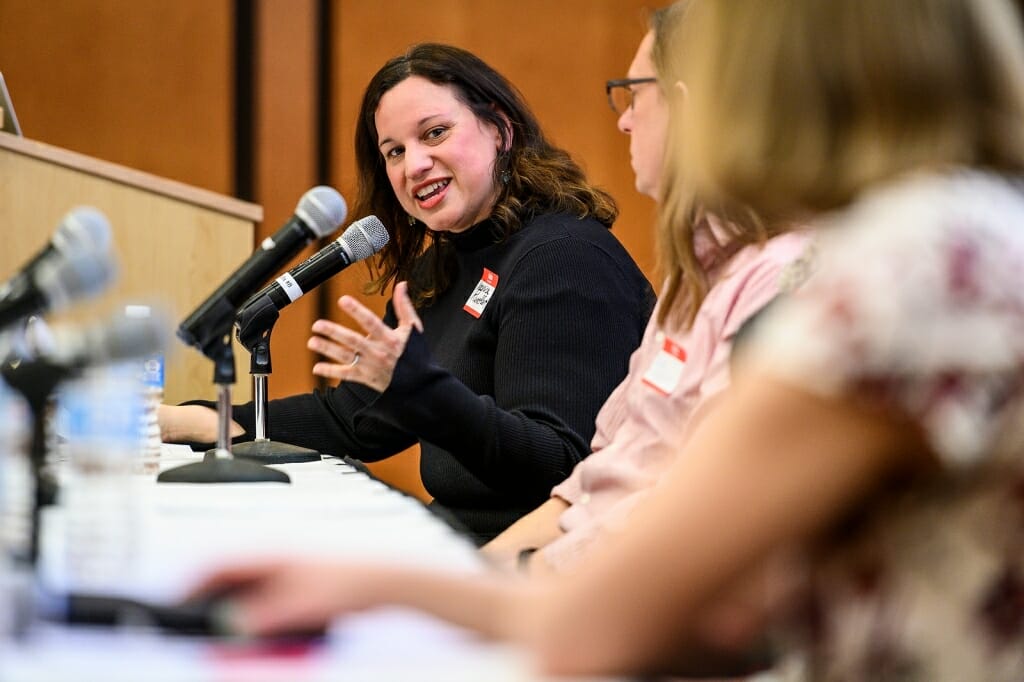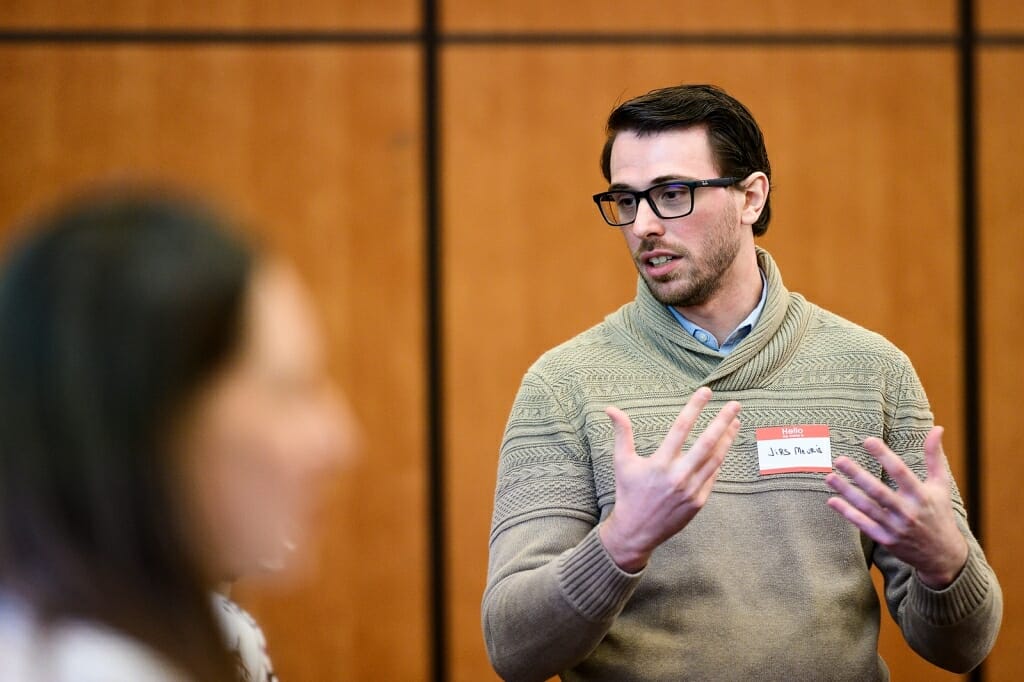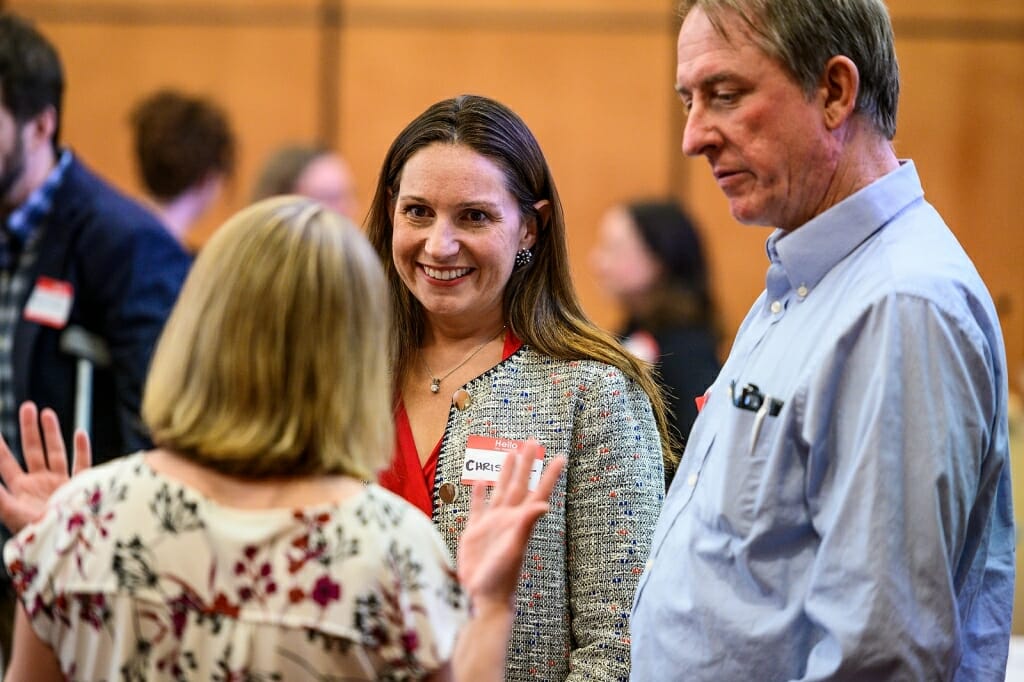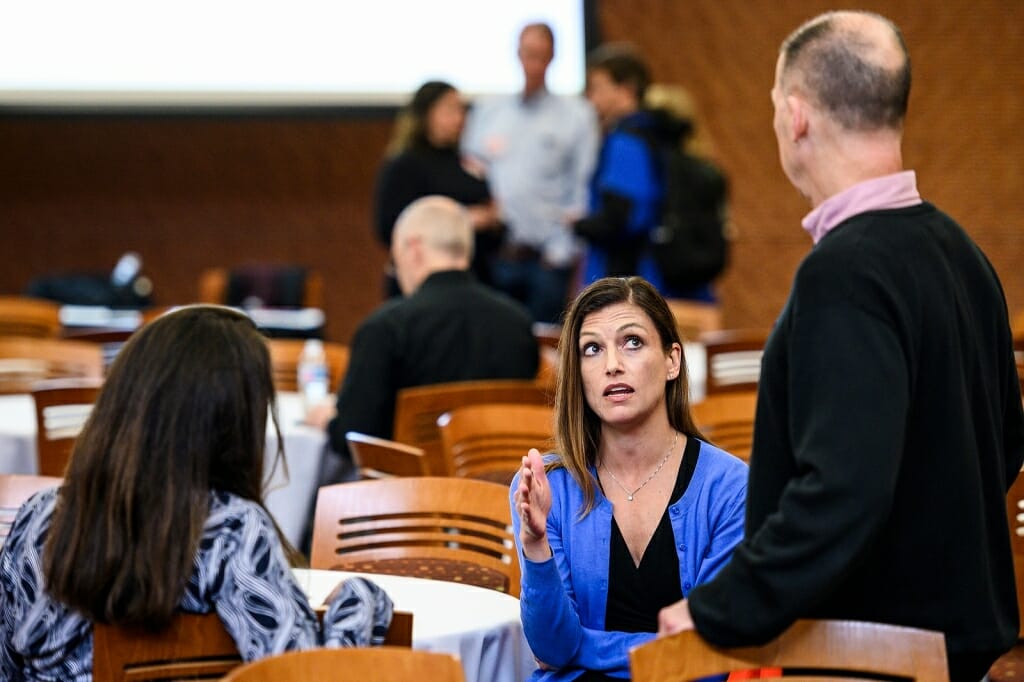 For Albert, that has meant introducing people to operations research, something she says is a bit of a "well-kept secret." But using the concept in talking about topics like the lottery has made operations research more accessible.
"As I was doing more in the media it became clear to me that I also wanted to do it as a woman in engineering," Albert said. "I think representation matters. Seeing women as experts matters, especially when we're not talking about something gender-related, although I do talk about women in engineering, too."
Much of Meuris' media experience has been recent. In April 2018, his research paper "The Price of Financial Precarity: Organizational Costs of Employees' Financial Concerns" discussed how insecurity in employment or income can undermine a person's ability to perform at work. He used truck drivers as an example, showing how it can impact safety.
Little did anyone know how timely that research would be, but then the longest federal government shutdown in United States history happened. Meuris did a number of interviews talking about the potential impact on safety, in particular with jobs such as air traffic controllers. Coverage included "Marketplace," The Atlantic, The Washington Post and Wisconsin Public Radio.
"I'm trying to have an impact beyond the journal article," Meuris said. "A lot of the research I do has this practical impact and trying to communicate doing media-related work tends to facilitate that."
From the media perspective, Ferrett emphasized the importance of reporters being able to find experts who not only have knowledge of the topic but no hidden agenda.
"I really like talking to people who are smart, who have expertise, who have done research. If those people aren't out there willing to talk, there are lots of other people who are willing to fill the void," Ferrett said.
More than 11,000 people follow @uwmadisonmedia, an account that lets media know who is available to talk on certain topics.
If you are interested in joining the database, visit https://experts.news.wisc.edu. A profile can be created using your Net ID and password. For questions, email experts@uc.wisc.edu.