Astronaut Lovell tells grads: 'We are all the crew of spaceship Earth'
More than 1,000 University of Wisconsin–Madison students celebrated winter commencement Sunday at the Kohl Center.
While many graduates will leave for new opportunities, Chancellor Rebecca M. Blank reminded them that they will always be part of campus.
"You aren't leaving these people behind. Many of them will be lifelong friends, who may come back into your life in ways you can't predict," Blank said. "You are now part of the family of 400,000 Badgers … people who are making a difference all around the world."
That extended UW–Madison family includes keynote speaker Capt. James A. Lovell Jr., who delivered the charge to the graduates at the ceremony and received an honorary degree.
"Capt. Lovell is an American hero who saved lives and set new standards for space travel in his extraordinary final trip to the moon.  His story was captured in the movie 'Apollo 13,'" Blank said. "He may be the first honorary degree recipient ever to also be selected – in a completely separate process, by the senior class officers – to serve as commencement speaker. He is definitely the only speaker who has been played by Tom Hanks in a movie."
Lovell is one of only 24 people to go to the moon and back, participating in two Gemini and two Apollo missions between 1965 and 1970. He graduated from Juneau High School in Milwaukee and attended UW–Madison for two years, participating in the university's Naval Reserve Officers' Training Corps before he was accepted to the United States Naval Academy.
Lovell told graduates that much more is possible than they can imagine.
"You will be amazed at what you can do. My mother could hardly believe that I circled the moon in 1968, but today, my 50-year-old son doesn't think it's any big deal because after all, we had done it as long as he can remember," he said. "Your generation will stand on a higher hill because of the mountains that we have climbed and the whole world benefits from your ready acceptance of it. If you can take our accomplishment as commonplace, then think of the new horizons that you can see beyond. From your vantage point, your education and imagination will carry you to places which I would not believe possible."
Winter Commencement 2016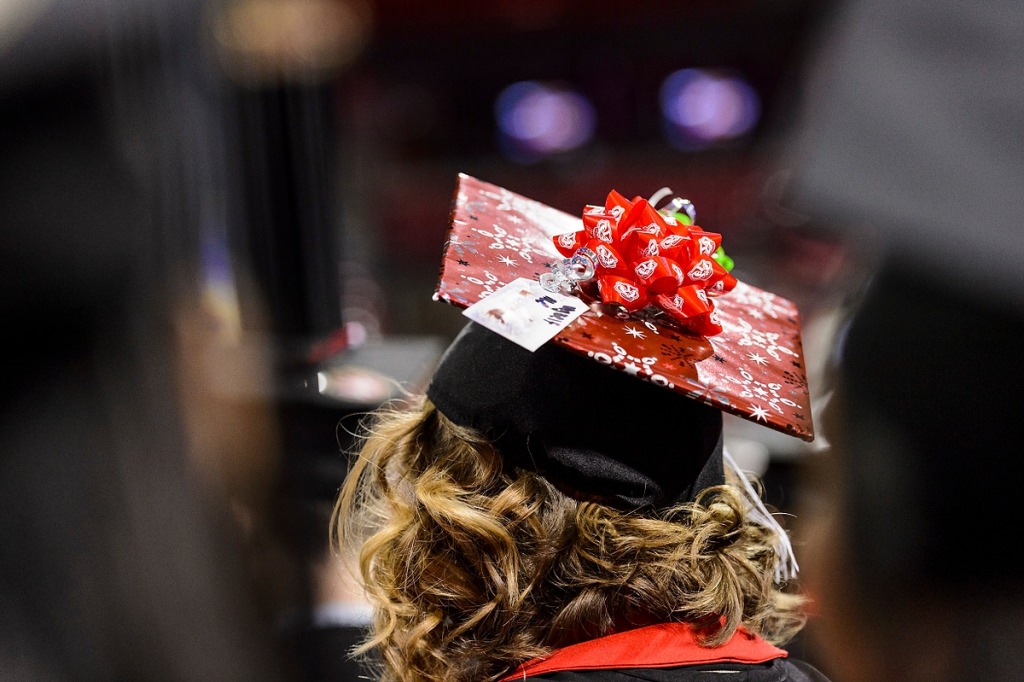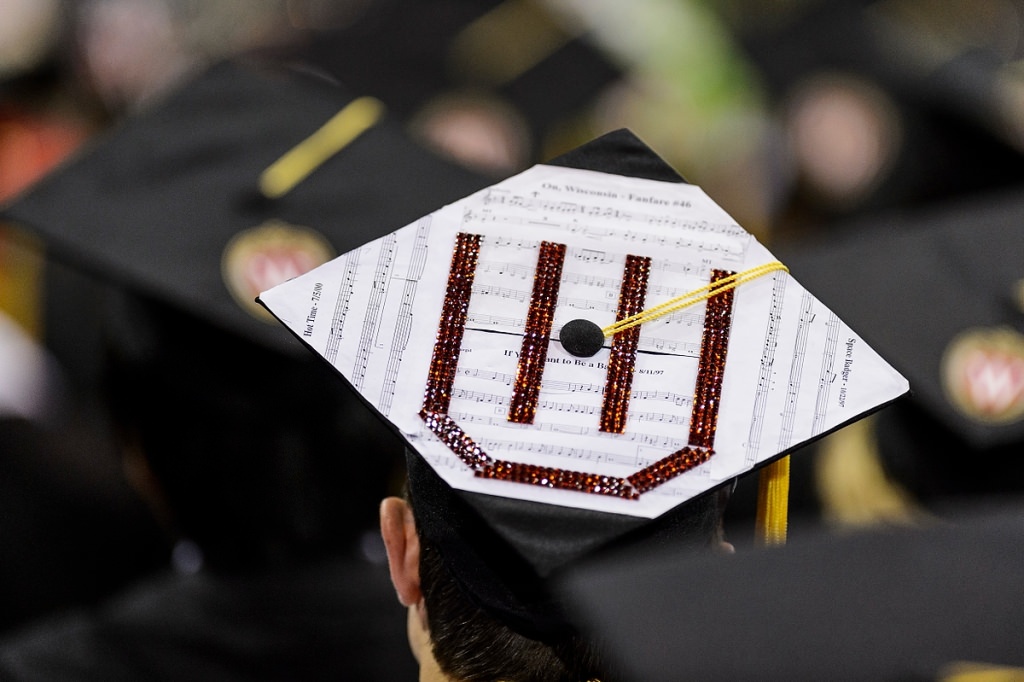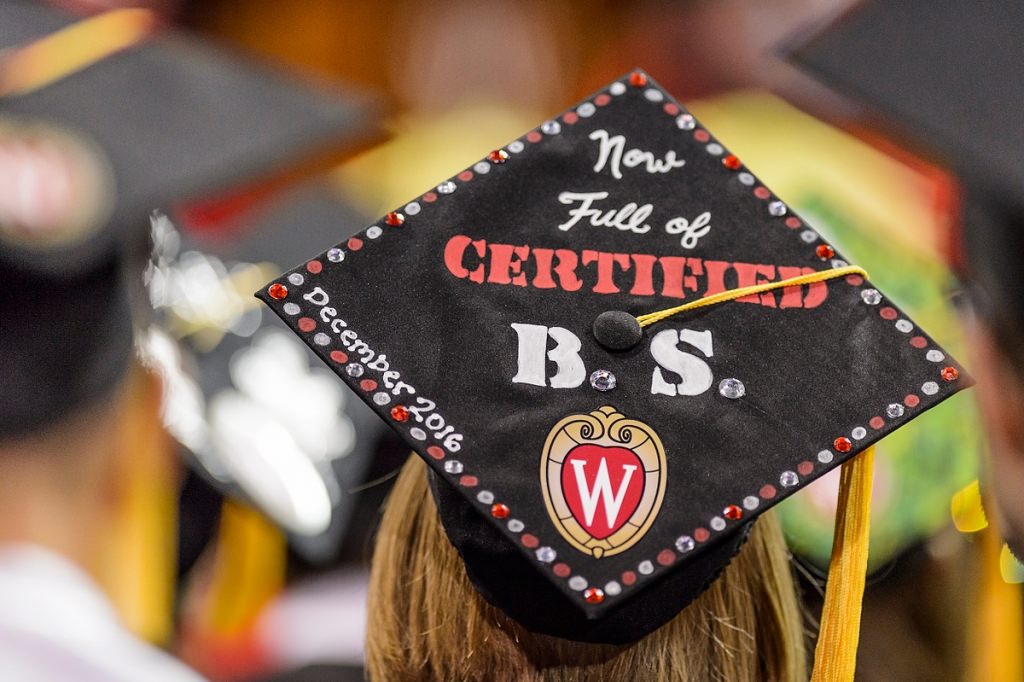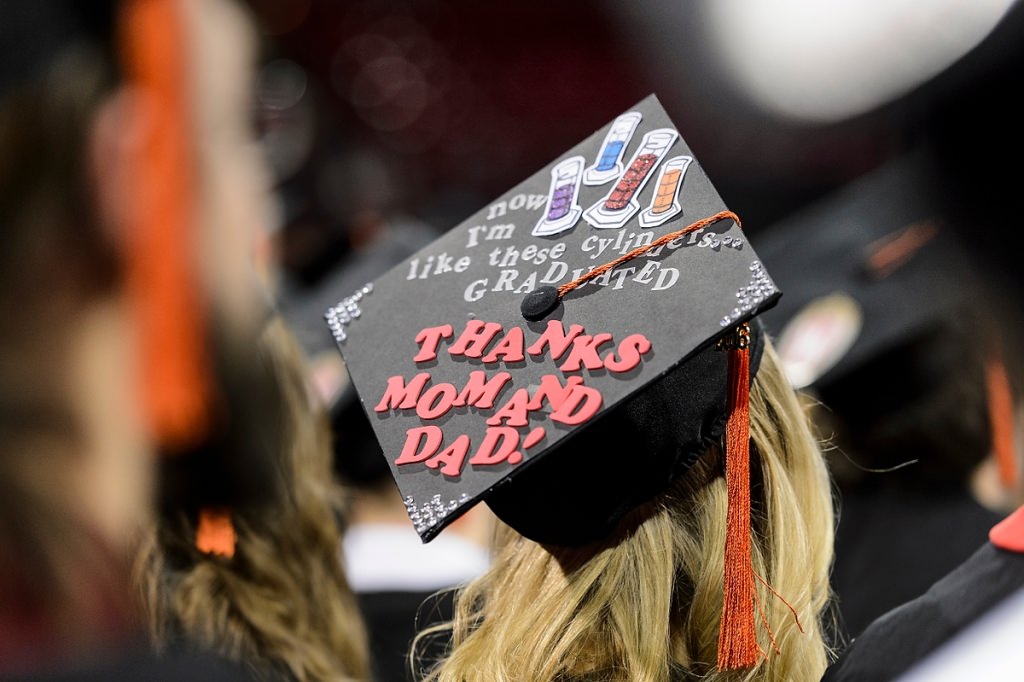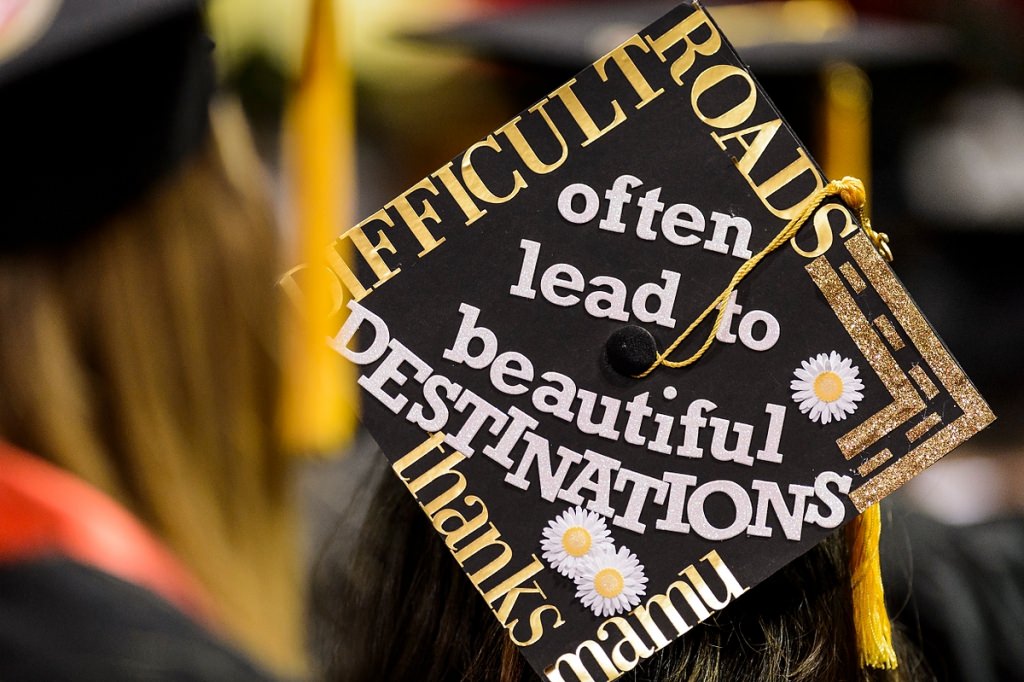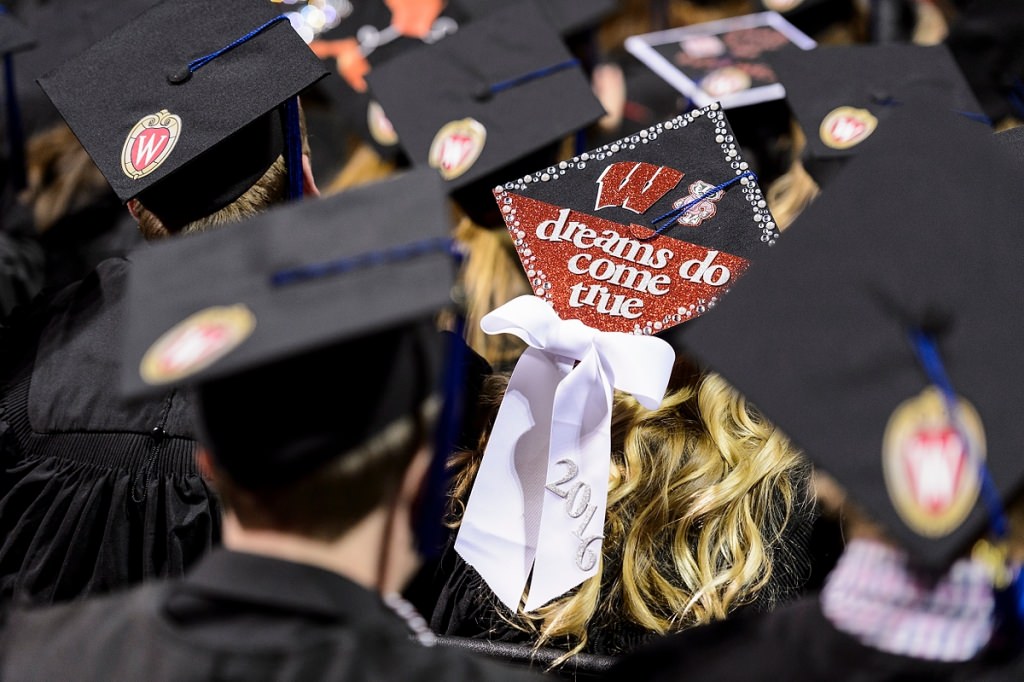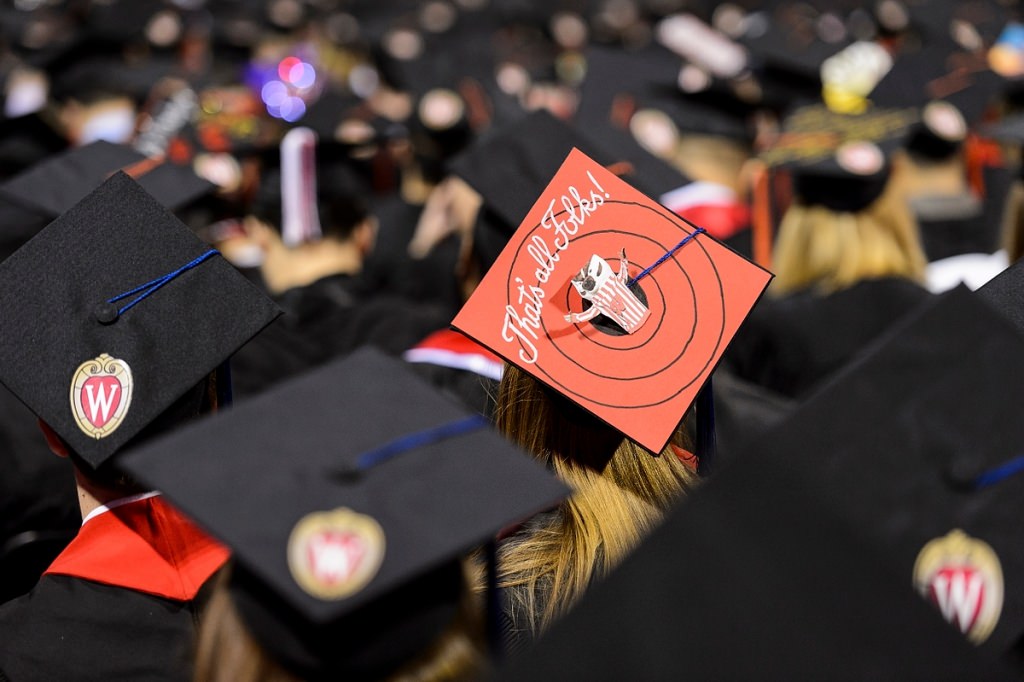 He also shared how his outlook changed when he circled the moon and looked back at Earth.
"The Earth looks completely uninhabited, and yet you know that on spaceship Earth, there lives over 6 billion astronauts all seeking about the same things from life. When viewed in total, Earth is a spaceship just like Apollo," he said. "We are all the crew of spaceship Earth and, just like Apollo, the crew must learn to live and work together."
Other speakers included Provost Sarah C. Mangelsdorf, Board of Regents President Regina M. Millner, Martinez White, a 2010 graduate of UW–Madison and a member of the Wisconsin Alumni Association's President's Advisory Council, and student keynote speaker Terrence Thurk.