American Family Insurance supports UW-Madison Rec Sports upgrade
This content sponsored by American Family Insurance
The University of Wisconsin–Madison is pleased to announce the next phase of its partnership with American Family Insurance, which will be the first "pillar partner" of the Division of Recreational Sports.
With the Near West playing fields completed this summer American Family's sponsorship of the division is already helping students directly, and will encompass several other Rec Sports projects going forward. Demolition and construction of the South East Recreational Facility (SERF) started this fall, and the new Natatorium and the Near East playing fields are scheduled for design soon.
American Family Insurance will be featured in signage at each facility, underscoring the company's commitment to UW–Madison and the student experience.
"American Family recognizes the importance of physical and mental well-being to our campus community, and their support ensures more people are able to access the services, programs and facilities that are critical to personal growth and success," says Vice Chancellor Charles Hoslet, co-chair of the American Family/UW-Madison partnership.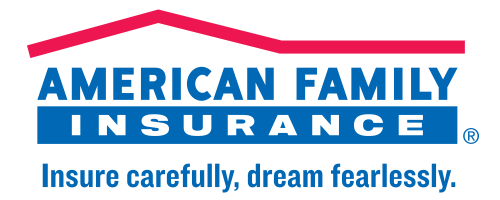 Rec Sports provides programs, services and facilities that promote the health of the campus community, from intramural sports leagues to exercise facilities to group fitness classes. With more than 1.6 million annual visits, Rec Sports is a key part of the UW–Madison experience for students, faculty, staff and community members.
Faced with facilities that were too old and small to keep up with demand from users, Rec Sports started laying out a comprehensive plan for upgrades five years ago.
In a March 2014 campus referendum, students voted in favor of a Rec Sports Master Plan for new recreational facilities. A record-breaking 87 percent of voting students favored the project, which includes new construction of two buildings (the SERF and Natatorium) and two outdoor fields (Near West and Near East).
This fall marks the completion of the Near West playing fields, the first project of the Master Plan. This is the first Rec Sports outdoor facility with synthetic turf, meaning fewer cancelled games, longer seasons, and more opportunities for campus to enhance physical and mental health outdoors.
The fields support a variety of sports, including baseball, softball, flag football, soccer, lacrosse and rugby. Featuring more economical and environmentally conscious options for lighting and turf, the state-of-the-art facility marks the beginning of a bright future for recreation on the UW–Madison campus.
American Family Insurance, the official insurance partner of UW–Madison, leads the way as Rec Sports' first "pillar partner," reflecting its long-term commitment to the division. Rec Sports is looking to establish additional "pillar partners" that share the values of student wellness and well-being.
"We're pleased to be able to support the Rec Sports upgrade, knowing that access to these facilities adds to the positive experience for students and others at UW–Madison," says Dan Kelly, chief financial officer for American Family Insurance and co-chair of the American Family/UW-Madison partnership. "And providing facilities and resources that help contribute to a fit and healthy lifestyle aligns with our company mission of inspiring and protecting dreams."
With UW's intramural championships in early November, the Near West playing fields will host 900 games this year, with nearly 1,000 spectators expected.  American Family Insurance will be prominently featured on the permanent and temporary signage surrounding the fields.
About American Family Insurance
Madison, Wisconsin-based American Family Insurance group, celebrating its 90th anniversary in 2017, is the nation's 13th-largest property/casualty insurance group and ranks No. 315 on the Fortune 500 list. The company sells American Family-brand products, including auto, homeowners, life, business and farm/ranch insurance, primarily through its exclusive agents in 19 states. American Family affiliates (The General and Homesite) also provide options for consumers who want to manage their insurance matters directly over the Internet or by phone. Web www.amfam.com; Facebook www.facebook.com/amfam; Twitter www.twitter.com/amfam.