Alumnus Matthew Desmond wins Pulitzer Prize for 'Evicted'
UW-Madison alumnus Matthew Desmond has won the Pulitzer Prize for his book, "Evicted: Poverty and Profit in the American City."
The book was  the 2016-17 selection for Go Big Read, UW–Madison's common-reading program, and Desmond visited campus to discuss it with students.
It's the story of eight Milwaukee families faced with losing their homes. It's also a powerful analysis of a little-known epidemic affecting people across the country living in poverty.
Desmond received his doctorate from UW–Madison in 2010. He is an associate professor of sociology and social studies at Harvard University and an affiliate of the Institute for Research on Poverty at the UW. In 2015, he received a MacArthur "genius" grant.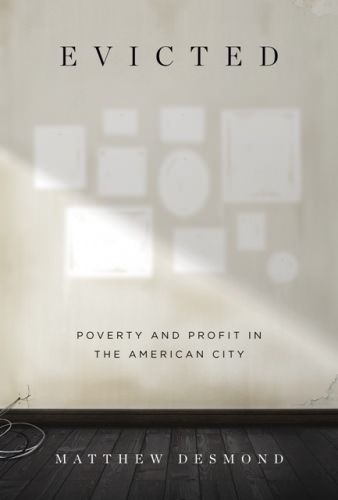 In his book, he writes that in the early 20th century, evictions in the U.S. were somewhat rare and popularly contested. Now they have become a frequent occurrence for low-income families, especially those headed by black women.
Milwaukee, a city of roughly 105,000 renter households, sees roughly 16,000 adults and children evicted in an average year, Desmond's research shows. This is equivalent to 16 eviction cases a day.
"Providing stable housing and lowering evictions is a human capital investment analogous to education or job training — one that has the potential to decrease poverty and homelessness and stabilize families, schools and neighborhoods," Desmond says.