All Ways Forward: Faculty excellence
Our accomplished faculty members are the key factor in advancing the university's groundbreaking research and exceptional student development. Attracting the best, most talented faculty helps us perpetuate the cycle that drives UW–Madison to be one of the top universities in the nation for innovation, achievement, and astonishing outcomes.
That's why supporting faculty excellence is the third pillar of the All Ways Forward campaign. By contributing, you'll enable UW–Madison to further our reputation for expanding the boundaries of possible.
The stories below are only a few examples of the impact a gift to faculty excellence can make.
Where art and science meet, creativity thrives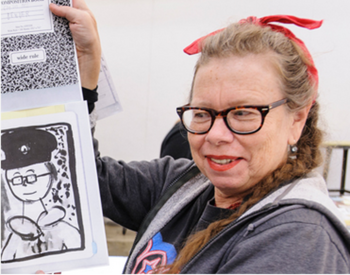 Lynda Barry
When leading Drawing Jam sessions, award-winning cartoonist and writer Lynda Barry has a simple rule: "All adults must be accompanied by a child!" Barry—who holds what is thought to be the only joint faculty position in interdisciplinary creativity in the country—believes that it's important for students of all ages to reconnect with the uninhibited way children experience the world and express themselves.
As an associate professor at the Art Department and the Wisconsin Institute for Discovery (WID), Barry considers creativity to be vital to our ability to make meaning and sense of the world. And instead of acting as critic or evaluator, Barry sees herself as coach and cheerleader, encouraging and helping students to feel free to write, draw, think, and invent in a way that they've never done before. Read more and get involved.
Waste not, want not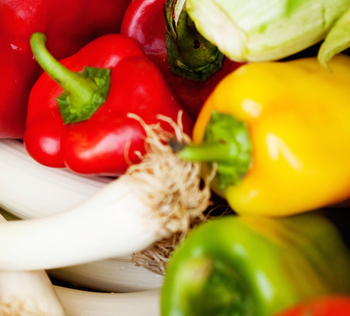 It started with 40 acres. Of carrots. That had to rot in the ground because a local processing plant was over capacity. Department of Horticulture Professor Jed Colquhoun knew that there had to be a better way. Food waste is an issue that bothered him greatly — and it's one that farmers are understandably passionate about as well.
Wisconsin is a nationwide leader in processed vegetables, and Professor Colquhoun saw a network that was ready to make a difference. Waste starts with overabundance on farms, which can instead be distributed to food banks throughout the state. In a nation with a growing problem of food insecurity and hunger, programs like this are poised to become a model for feeding millions more sustainably. Read more and get involved.
The buck stops here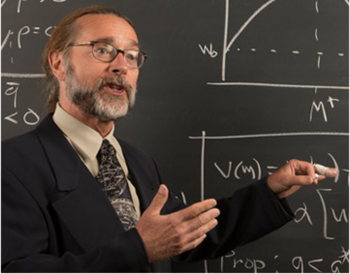 Randall Wright
Most economists don't debate the purpose of money. But Professor Randall Wright, Ray B. Zemon Chair in Liquid Assets at the Wisconsin School of Business, isn't like most economists. A thought leader in his field, Professor Wright is known for breaking complex issues into simple terms, using pizza and beer to explain intricate sets of equations.
With a distinctively accessible teaching style, Professor Wright is known for making real-world issues understandable by analyzing and exploring such questions as "What purpose does money serve?" 
Professor Wright is changing the lens through which students view the world. He's also made his teaching materials available to the public through an innovative massive open online course. Read more and get involved.