About the Chazen Museum of Art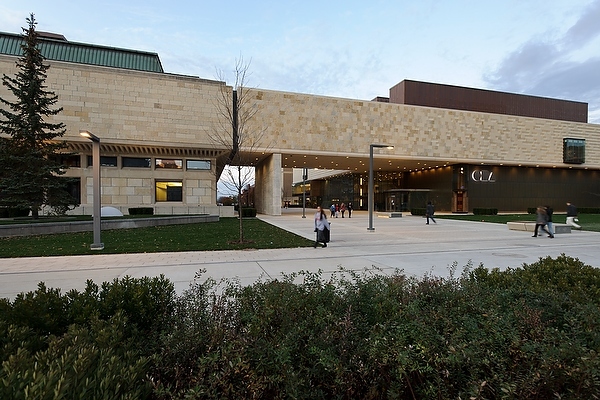 A dynamic center for education and experimentation in the visual arts on the campus of the University of Wisconsin–Madison, the Chazen Museum of Art is home to a collection of over 20,000 works of art that represents a diversity of world cultures and spans the entire spectrum of art history.
The Chazen opened in 1970 as the Elvehjem Art Center, to further UW–Madison's mission of education, research and public service. In 1978, it became the Elvehjem Museum of Art, and in 2005, in honor of Jerome and Simona Chazen's lead gift toward expansion, was renamed the Chazen Museum of Art. The expansion opened in October 2011, doubling the size of the museum. 
Gallery space is dedicated to the presentation of the permanent collection as well as a roster of 10 to 12 temporary exhibitions each year. As a state educational resource, the Chazen offers tours, talks by artists and scholars, and other educational programs and outreach for schoolchildren, college students and art lovers of all ages. Special events include exhibition receptions, family days, gallery nights, Sunday Afternoon Live from the Chazen, and Sunday Cinematheque at the Chazen.
The Chazen is open six days a week and is free to the general public.