85 different Bucky statues to be unveiled to kick off 'Bucky on Parade'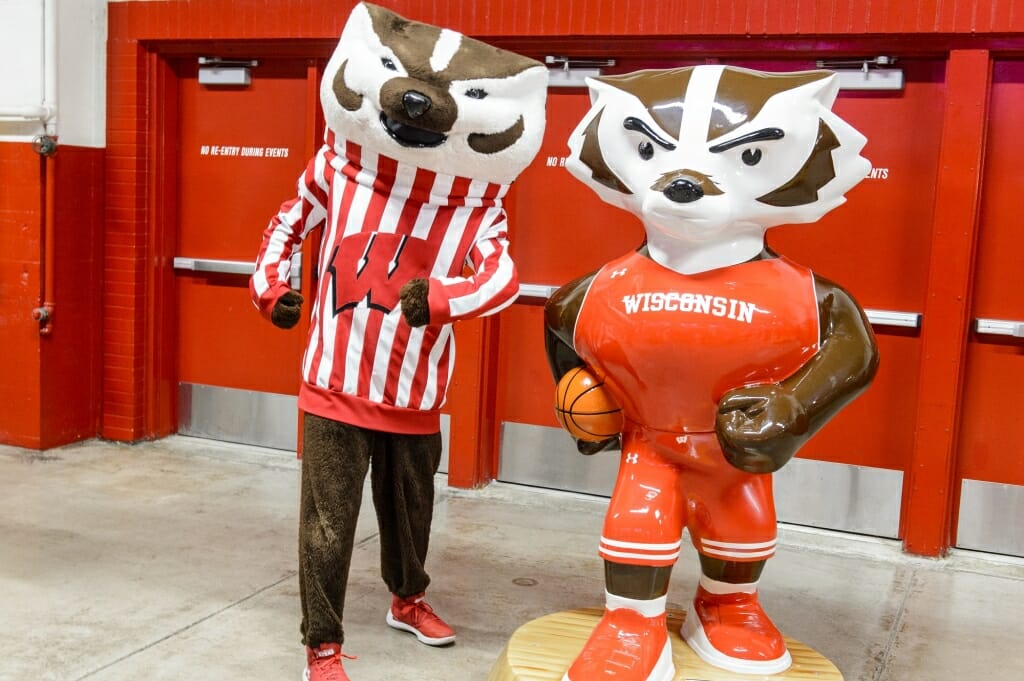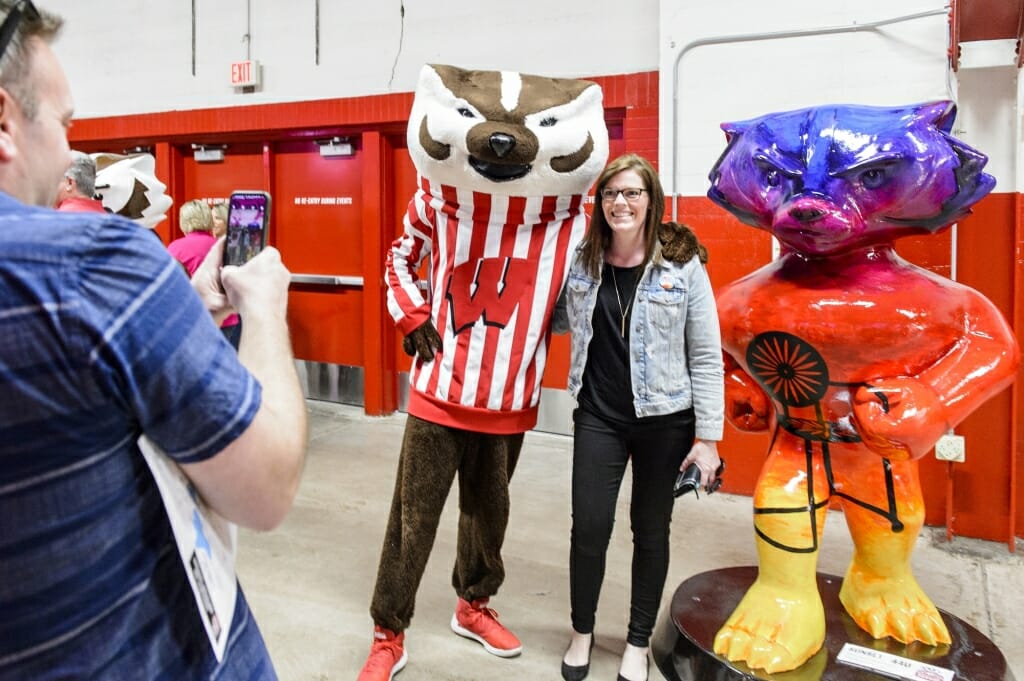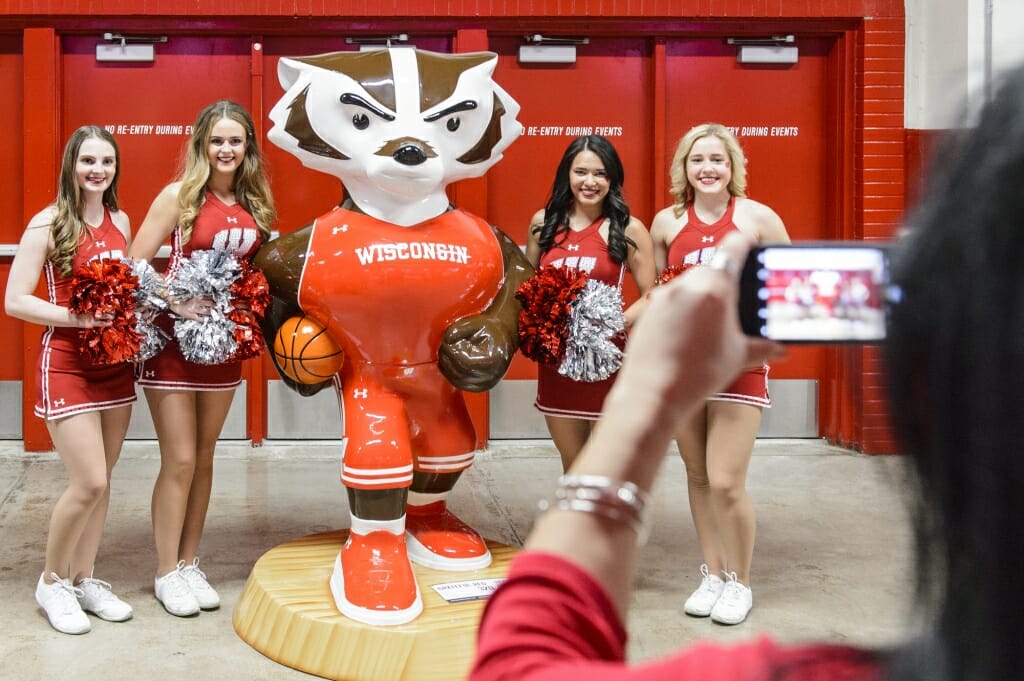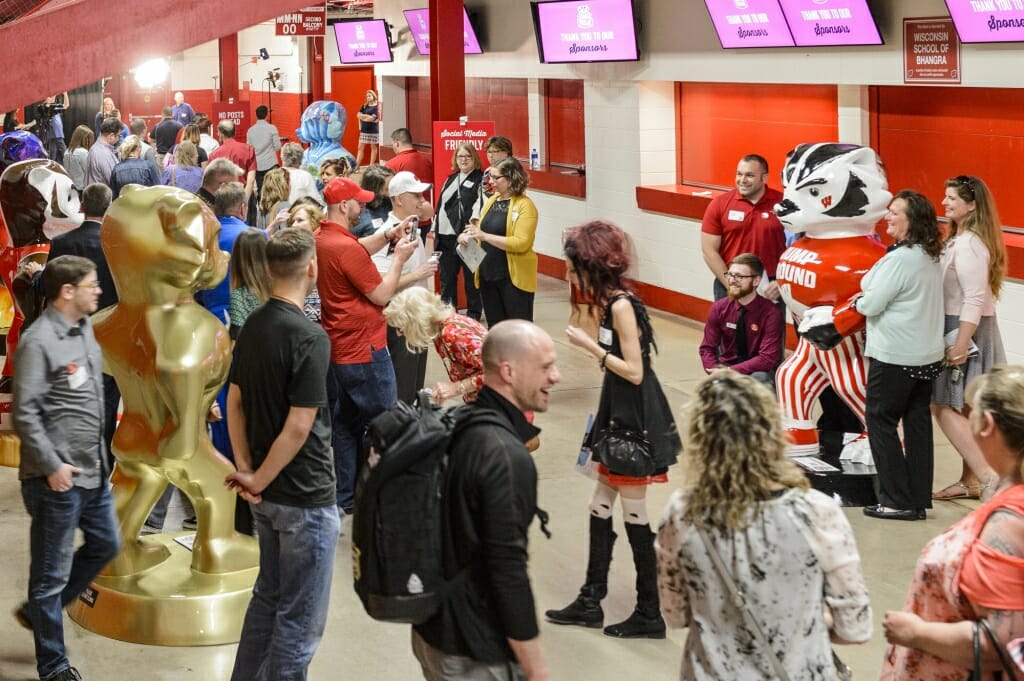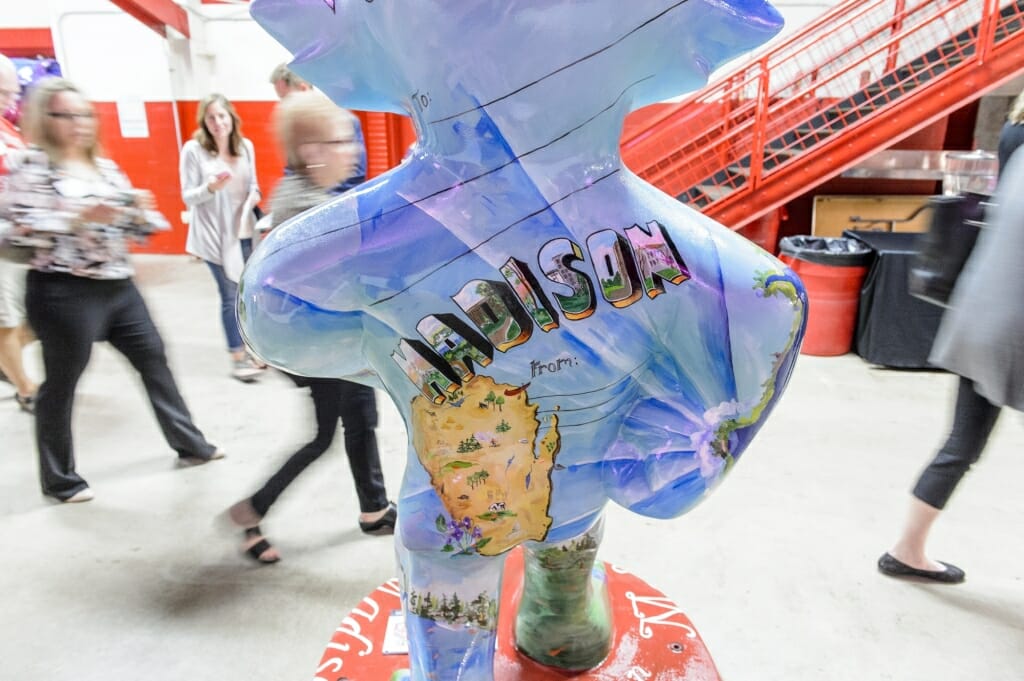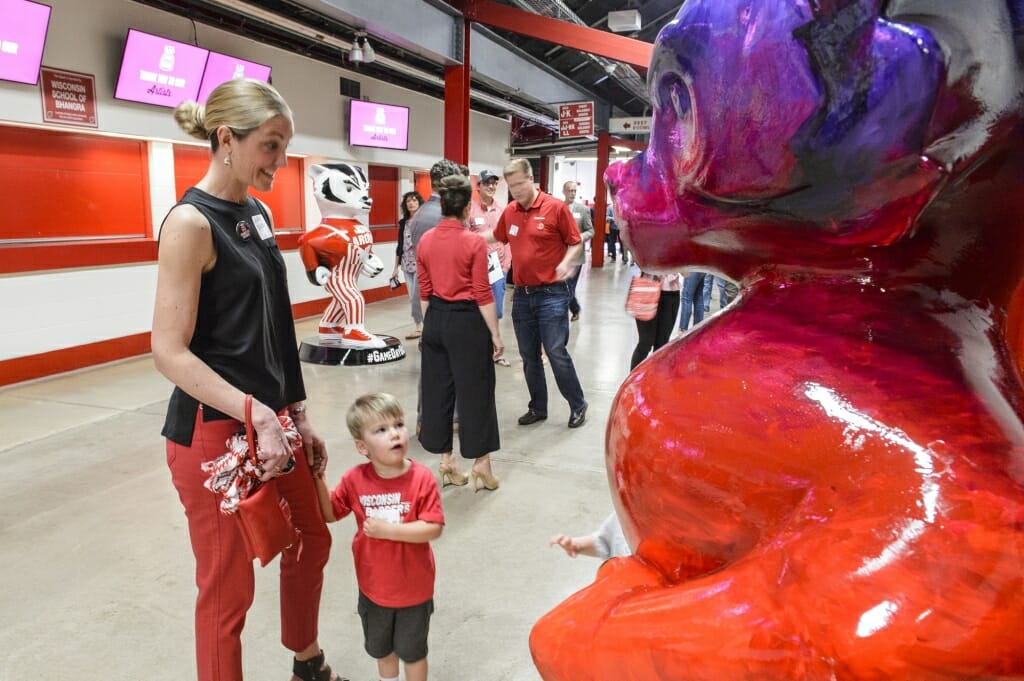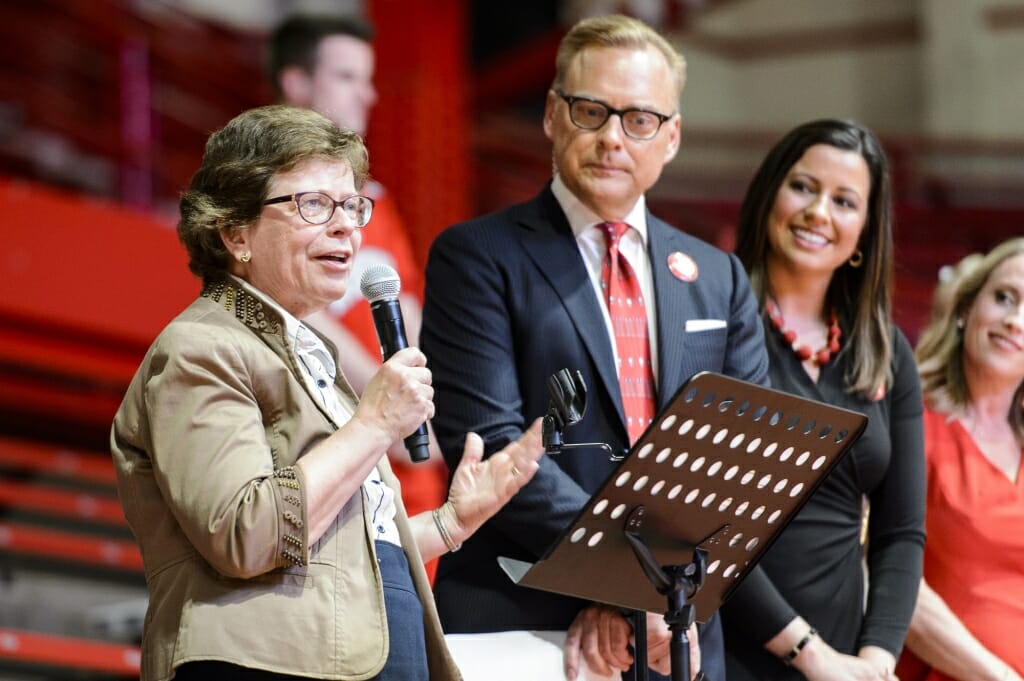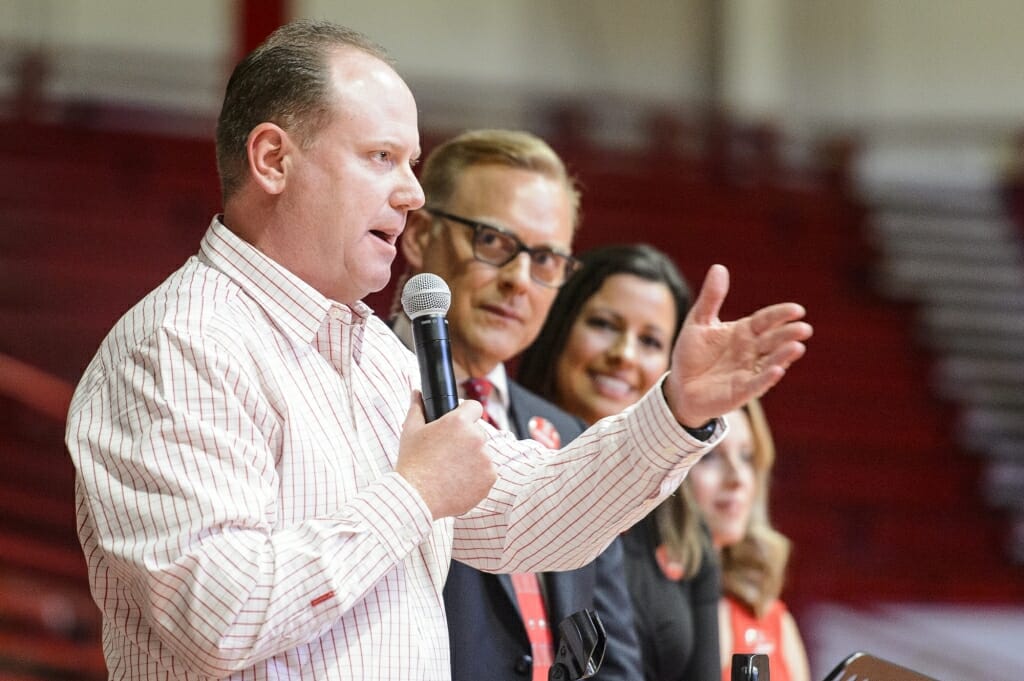 An unveiling ceremony for the "Graduation Bucky" statue on Monday, May 7, on Bascom Hill will kick off a summer-long free public art project starring UW–Madison's beloved mascot in numerous artistic interpretations.
The Bucky on Parade project features 85 life-sized Bucky Badger statues across Dane County, including 15 on campus, each decorated on a different theme. All of them will be unveiled at 11 a.m. on May 7 in simultaneous ceremonies.
Bucky on Parade, produced by the Madison Area Sports Commission with support from other organizations including the University of Wisconsin–Madison, commissioned 64 artists to design unique interpretations of the iconic mascot.
"We are pleased to partner with the Madison Area Sports Commission on this exciting project. Bucky Badger is a wonderful symbol of our institution and is immediately recognizable by everyone—whether they attended UW–Madison or not. We think this will draw people to campus and to the greater Madison community," said Chancellor Rebecca Blank.
In the ceremony beginning at 10:45 a.m., Chancellor Blank will unveil Graduation Bucky near the Abe Lincoln statue in front of Bascom Hall as a send-off to graduating seniors – with free Babcock "Bucky on Parade" ice cream for attendees. Seniors will have a chance to capture a photo with the new statue in what's expected to become a graduation tradition.
Two other unveiling ceremonies will take place on campus: Garding Against Cancer with UW basketball coach Greg Gard at Wisconsin Avenue and East Mifflin Street, and UW Athletics "Bucky Alvarez" with Athletic Director Barry Alvarez at Camp Randall Stadium, Kellner Hall.
Each of the 15 Buckys on campus is sponsored by a different department and will remain in front of those departments and iconic locations – like Smith Hall, Memorial Union and Picnic Point – throughout the summer.
"We are honored and excited to have been entrusted with having Bucky's personality depicted in a vast array of original designs." remarked Deb Archer, President and CEO of the MASC and the Greater Madison Convention & Visitors Bureau (GMCVB). "Our goal for Bucky on Parade was to create an event that will celebrate this beloved mascot, showcase the talent of dozens of area artists, and delight all who live and visit the Madison area throughout the summer."
FAST corporation, based in Sparta, Wisconsin, built the 6-foot tall, 160-pound statues out of fiberglass. After travelling to their temporary homes across Dane County on the night of May 6, the statues will be placed atop 400 pound concrete bases.
The wraps – literally – will be pulled off of Retro Bucky, Bucky come se Picasso, Bucky Alvarez and dozens of other statues at 11 a.m. on May 7.
The Madison Area Sports Commission's Bucky on Parade unveiling ceremony will be at 11 a.m. May 7 at 110 Martin Luther King Jr. Blvd., by the Wisconsin State Capitol.
At 11:45 a.m., Bucky Badger and the UW Marching Band will lead a community celebration at the top of State Street to reveal the final two statues.
Approximately 30 statues will be available for auction at The Red Party on September 29, with proceeds going to coach Greg Gard's Garding Against Cancer charity, which raises funds and awareness for cancer research in Wisconsin, and the Madison Area Sports Commission, which works to increase economic impact for Dane County by bringing sporting events to the Greater Madison Area.  The rest of the statues have already been bought by local companies.
A map with all 85 Bucky locations will be released alongside the event's launch and will challenge completionists who want to see every unique Bucky in person.