Overtime victory propels Badgers to Final Four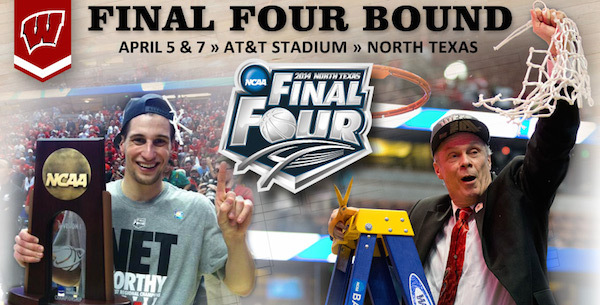 Frank Kaminsky carried Wisconsin to the Final Four with 28 points, including six in overtime, as the Badgers defeated Arizona 64-63 in a physical West Regional final Saturday night.
For more details on the victory at Anaheim's Honda Center, click here.
There will be a welcome home ceremony to mark the Badgers' achievement on Sunday at 4 p.m. in the Kohl Center. Details on the event can be found here.
University Communications photographer Jeff Miller captured some of the excitement on and off campus in these photographs.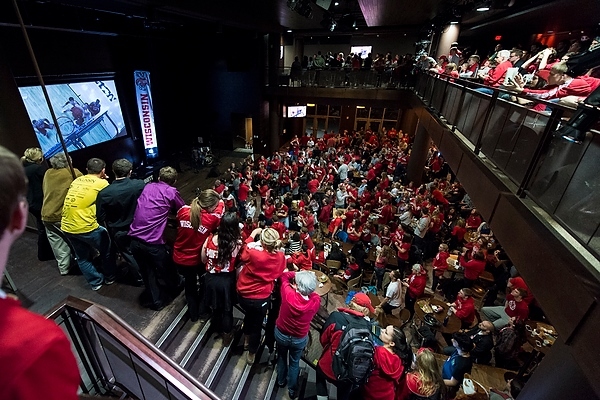 Wisconsin fans jam The Sett at Union South to watch as the Badgers pull off a 64-63 overtime victory over No. 1-seed Arizona to advance to the Final Four. They will play the winner of Sunday's contest between Kentucky and Michigan.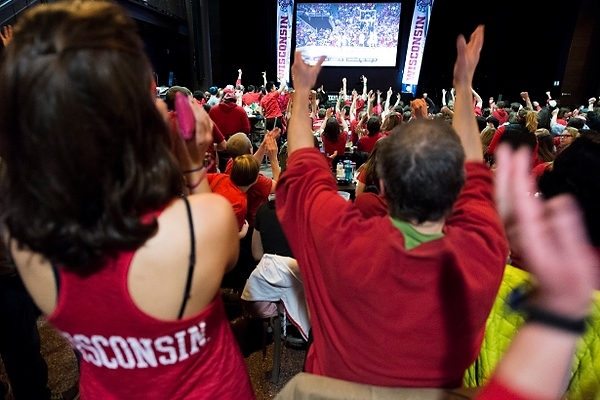 The Sett was rocking Saturday night, as the Wisconsin faithful cheered their team on to their first Final Four berth since 2000. The overtime victory triggered a joyous reaction.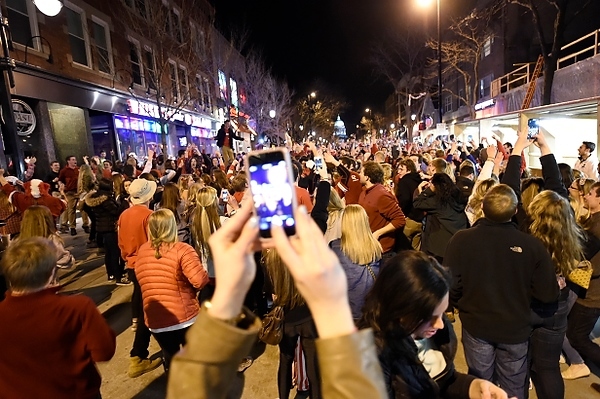 State Street throbbed with activity as a wave of fans poured out into the street to celebrate the Badgers' ascendence to the NCAA Final Four.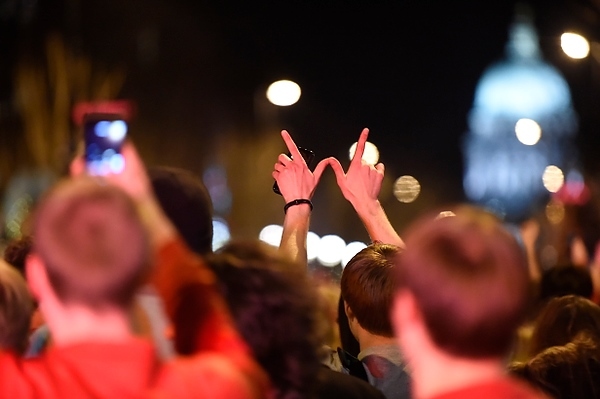 A fan shows the W, with the State Capitol in the background, on crowded State Street after the Badgers clinched the Final Four berth in a tense overtime contest against the Arizona Wildcats.