Student achievements 2015-16
UW-Madison students have received national and even international acclaim this year for their achievements in academics, leadership, research and service.
Among the notable accomplishments:
Gates Cambridge Scholarship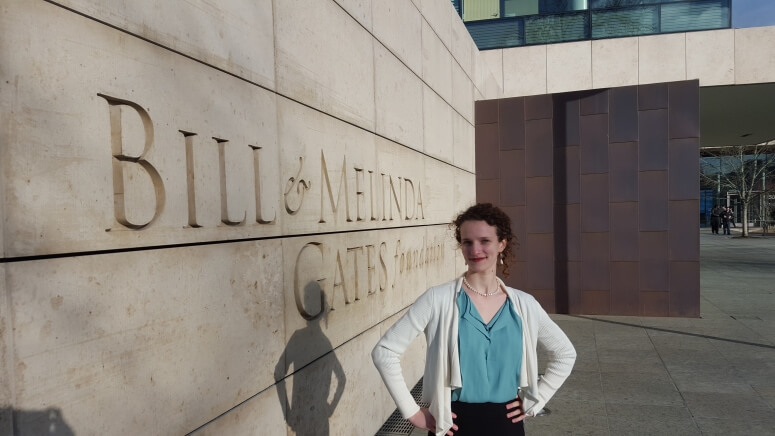 Joanna Lawrence, a 2014 graduate, received a Gates Cambridge Scholarship to pursue a doctorate in archaeology at the University of Cambridge in England. Read more
Goldwater Scholarship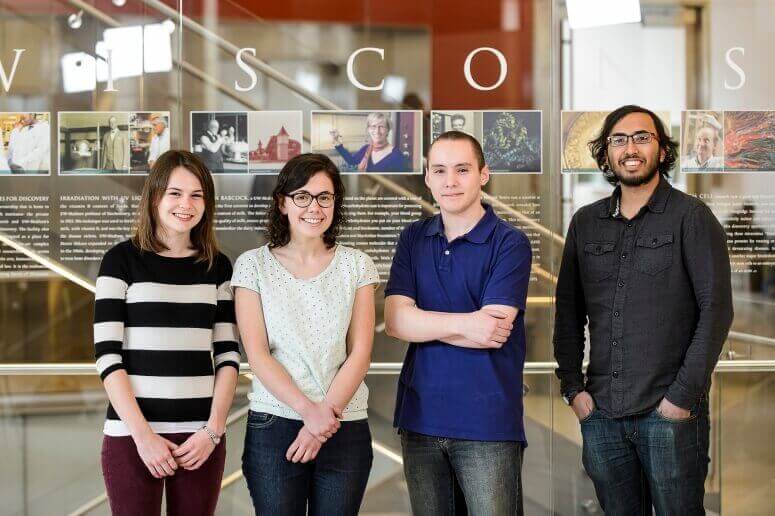 All four UW–Madison students nominated went on to receive the Barry M. Goldwater Scholarship for undergraduate excellence in the sciences. They are, from left to right, Bailey G. Flanigan, a fourth-year student from Madison majoring in biomedical engineering; Hannah M. Mast, a junior from Menomonee Falls, Wisconsin, majoring in biochemistry; Idris Boukahil, a sophomore from Madison majoring in applied mathematics, engineering, and physics (AMEP) and physics; and Thejas S. Wesley, a junior from Madison majoring in chemical engineering. (Photo by Jeff Miller)
Rhodes Scholarship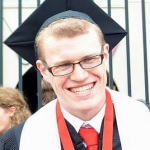 Colin Higgins, a graduate student in the Robert M. La Follette School of Public Affairs, received a Rhodes Scholarship for two to three years of study at Oxford University in England. Higgins is from Middleton, Wisconsin.
Senior Bill Mulligan of Lake Mills, Wisconsin, was a finalist for the honor. Read more
Schwarzman Scholarship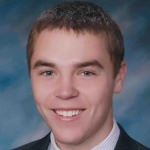 The Schwarzman Scholars program is a highly selective, one-year master's program at Tsinghua University in Beijing designed to prepare the next generation of global leaders for the challenges of the future. Over 3,000 people applied in the program's inaugural year, and senior Chandler Davis was among the 300 invited to interview.
Davis, of Beverly Hills, California, will graduate in May with a degree in Chinese and economics with a math emphasis. He is the founder and president of the UW Boxing Club. Additionally, he served as director of operations for The Madison Fund, a non-profit student-run micro-lender that provided affordable loans to small businesses and low-income entrepreneurs in the Madison area.
Truman Scholarship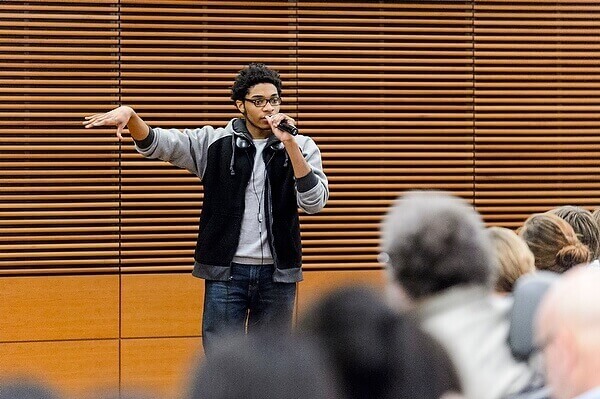 Junior Deshawn McKinney of Milwaukee, an English-creative writing student, activist and artist, received a Truman Scholarship providing $30,000 toward graduate school. (Photo by Bryce Richter)
Fellow Badgers Wilder Deitz of Madison and Jake Roble, who is originally from Palatine, Illinois, but now resides in Madison, were finalists for the award.
Udall Scholarship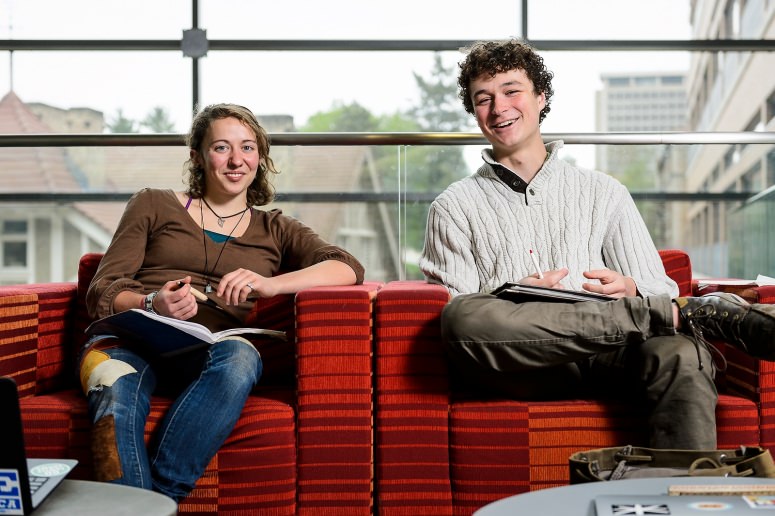 Megs Seeley, a junior from Winona, Minnesota, and Miles Tryon-Petith, a fourth-year student from Madison, received scholarships from the Morris K. Udall and Stewart L. Udall Foundation worth up to $7,000 each. The awards recognize their leadership, public service and commitment to issues related to the environment or issues in American Indian communities.