UW institute announces National Poverty Fellows Program
A new National Poverty Fellows Program, administered at UW–Madison, will launch a search this fall for talented postdoctoral researchers to participate in a partnership to build capacity to conduct high-quality, policy-relevant research on poverty and inequality in the United States.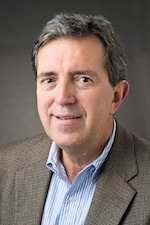 Tim Smeeding
The Institute for Research on Poverty (IRP) at the UW will run the program with funding awarded by the U.S. Department of Health and Human Services (DHHS) Office of the Assistant Secretary for Planning and Evaluation (ASPE) and the Administration for Children and Families (ACF).
The program will be co-directed by IRP Director Timothy Smeeding and Associate Director Katherine Magnuson. Smeeding notes that IRP, as the nation's original Poverty Research Center founded in 1966, has successfully trained and mentored many early-career poverty researchers.
"Through our Visiting Scholars and Graduate Research Fellows programs, IRP is well-positioned to hit the ground running with this exciting new program," Smeeding says. "Our large network of some 175 multidisciplinary scholars will provide fellows with top-notch mentoring. This will be a win-win exchange for everyone — IRP, postdocs, and DHHS."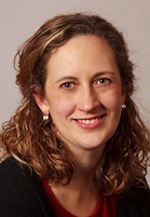 Katherine Magnuson
Up to four fellows will be in residence in Washington, D.C. for one to two years, conducting poverty-related research and analysis for the federal partners, as well as working on their own related research projects. IRP faculty affiliates will provide academic mentorship for the post-doctoral scholars in Washington and coordinate visits to UW–Madison for them.
The fellowship positions are open to individuals who are up to six years post-Ph.D. in the social or behavioral sciences from any accredited institution. Successful applicants will have a strong quantitative research background, and a substantive background in poverty, inequality and social policy.
"Poverty and inequality have persisted as among the country's most challenging domestic policy priorities," ASPE Deputy Assistant Secretary Ajay Chaudry says. "It is our hope that this new postdoctoral fellowship opportunity will bring the contributions of some of the brightest social scientists to help understand the causes and effects of poverty and evaluate existing and potential policy responses."
"We are grateful for this opportunity to expand our current training and mentoring activities while strengthening connections between researchers and policy practitioners," Magnuson says. "The young scholars will work with government staff who use research to make antipoverty policy and carry out program goals. As such, the National Poverty Fellows Program fulfills all of IRP's aims — to assist in research, training, policy, and practice. We look forward to these fellows' participation in IRP activities."
IRP will post further information about the program by Sept. 1.
—Deborah Johnson