Science writer in residence visiting campus week of Nov. 11
Siri Carpenter, a senior editor at the popular science magazine Discover, will visit UW–Madison as Science Writer in Residence Nov. 11-15.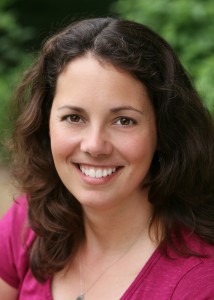 Siri Carpenter
Carpenter is also co-founder and co-editor of The Open Notebook, an online publication dedicated to the craft of science journalism. She previously worked as a freelance journalist and published in numerous outlets, including The New York Times, The Los Angeles Times, Science, Science Careers, Scientific American Mind and O, the Oprah Magazine.
Carpenter trained in psychology, earning a bachelor's degree at UW–Madison and master's and doctoral degrees at Yale University, before becoming a science journalist.
While on campus, Carpenter will present a free public lecture at 4 p.m. on Monday, Nov. 11, at Union South. The talk is titled, "Telling Science Stories: Seven Lessons."
The UW–Madison Science Writer in Residence Program brings top science writers to campus as a resource for the university community and others. It was established in 1986 with support from the Brittingham Trust and continues with support from the UW Foundation. The program is sponsored by the School of Journalism and Mass Communication and University Communications.