Newly remodeled Carson Gulley Center is open for dining, events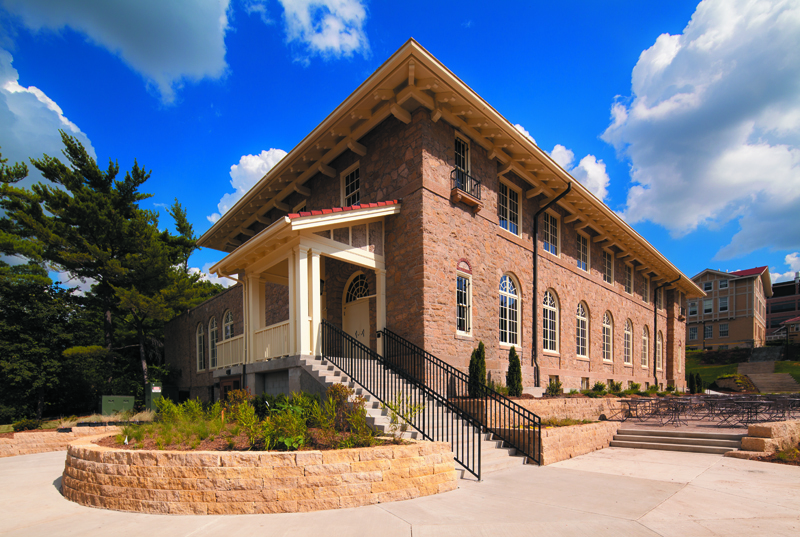 Carson Gulley Center has reopened after an extensive remodeling. The 31,500 square foot building houses dining facilities, meeting space and Residence Life offices.
Photos: Joel Ninmann/University Housing
Carson Gulley Center, a fixture in UW–Madison's lakeshore neighborhood since the 1920s, has reopened after undergoing a full renovation that showcases the character of the building's original architecture.
Inside the 31,500 square foot building, the new Carson's Market features marketplace-style dining stations, offering a modern dining experience for University Housing residents as well as other students, faculty, staff and the public. The marketplace concept provides customers with a wide variety of daily choices and new flavors to explore, with made-to-order options and customized menus. Stations include Capital City Pizza, Delicious, Global Kitchen (featuring a Mediterranean menu), and Qué Rico, as well as a Flamingo Run convenience store.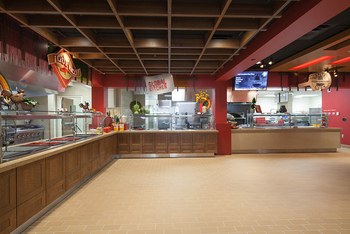 Carson's Market offers modern, marketplace-style dining stations for University Housing residents as well as other students, faculty, staff and the public.
The updated upper level of Carson Gulley Center offers meeting and event space with wood flooring, an adjacent kitchen for food preparation, flexible setup options, new audio/visual equipment, and views of the lakeshore area. The lower level houses Residence Life offices and new community resources for residents of Tripp, Adams and Slichter Residence Halls, including a lounge area, music practice room, and a new location for their front desk and mail operations.
The renovation also features new landscaping and a patio area that can be used for dining and enjoyment of the outdoor views of the lake. The remodeled exterior and front entrance enhances Carson Gulley Center's appearance and provides better physical access to the building from the street.
Carson Gulley Center was originally named Van Hise Refectory, after UW President Charles Van Hise. It was completed in 1926 as the dining hall for the new men's residence halls, Tripp and Adams.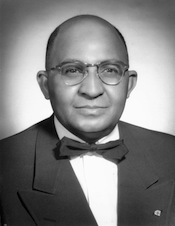 Carson Gulley
In 1966, the building was renamed after Carson Gulley, who was head chef in the building for 27 years, until 1954. This was the first university building named after a civil service employee and the first named after an African-American. Besides being an extraordinary chef, Gulley was also a civil rights pioneer, breaking racial barriers in teaching, radio, television and housing, and doing it all prior to what is thought of as the start of the modern civil rights movement.  
The hours of operation for Carson's Market vary during the summer and will return to a regular schedule for the fall semester.
—Brendon Dybdahl